Animal Crossing
Every Winter And Christmas Feature In Animal Crossing New Horizons This Month
Winter is slowly taking over islands in Animal Crossing New Horizons, here is everything you can experience this month.
Nintendo released the winter update for Animal Crossing New Horizons and it came packed with a bunch of new features that's you can already experience now and look forward to enjoying throughout this month.
From building snow boys, to collecting snowflakes, buying toys and more. Take a peak at this list to make sure you don't miss out on any of the fun.
Christmas Ornaments
Beginning December 15th you will be able to collect ornaments, much like the Acorns and Pine cones you can shake trees to collect these ornaments.
Once you collected these adorable little balls that come in several different colors – such as blue, red and gold you will be able to decorate your cedar trees around your island.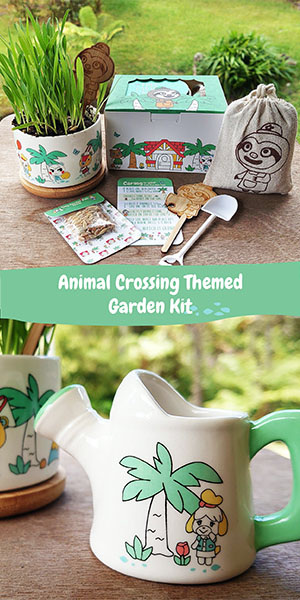 So make sure you start planting cedar trees everywhere as these will carry string lights as well and just make your island look so much more festive.
Do you wanna Build A Snowboy…
You may have noticed that snowflakes have started falling from the sky but they don't quite stick around just yet. Once the snow sticks to the ground later this month and your island gets covered in that beautiful white powder, you may find a tiny snowball or two around your island.
You can roll these tiny snowballs into bigger balls by simply pushing them through the snow. As the ball gets bigger you can start assembling a snow boy.
If you manage to make a perfectly proportioned snowboy, you will be generaliously rewarded with a snowflake which you can use to craft special seasonal items from the ice / snowflake collection.
Able Sisters Winter Collection
The able sisters have stepped up their game and stocked their shop with a whole new Winter and Christmas collection. Make sure you check in daily to grab winter beanies, Holiday sweaters and so much more.
These will make great gifts for your villagers as well. Handing over some Holiday themed sweaters, winter accessories and clothing will help your villagers get into the mood for the cold winter season.
Nooks Christmas Toy Sets
Another important reason to make sure you pick up Animal Crossing New Horizons daily is Nook's Cranny. During this years holiday season you will be able to find a special section.
Timmy and Tommy are currently offering a wide variety of toys. Pick up as many toys as you can as villagers will be holding a big exchange of gifts during this years first Toy Day in New Horizons. You can already find the toy section at Nook's Cranny now – that is if your shop has been upgraded.
Toy Day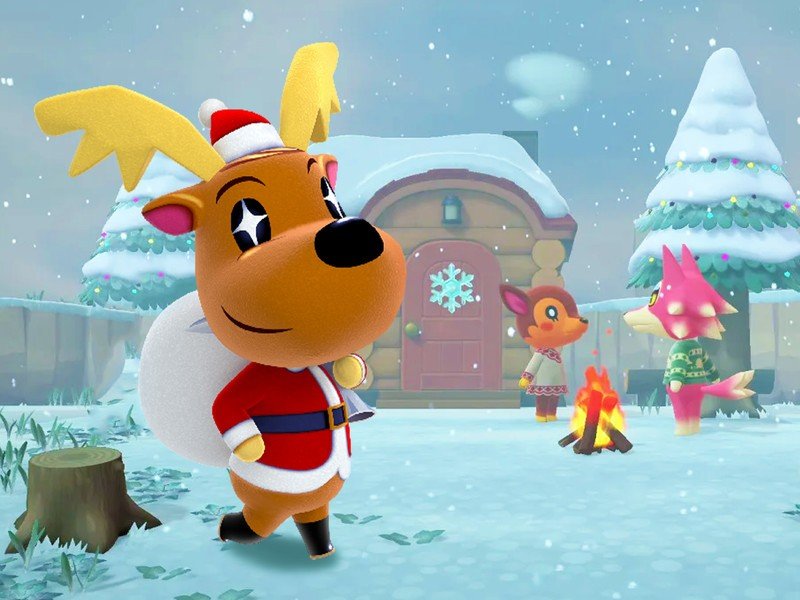 The first annual Toy Day will take place on Christmas Eve, December 24th. You will meet Jingle for the very first time. If you haven't played Pocket Camp or any other previous installment in the Animal Crossing franchise, then this may be your first encounter with the jolly deer.
Jingles is Animal Crossings Christmas character and he will bring the holiday vibes to your island by introducing you to this years Toy Day Event. Make sure you have plenty of toys to share with your villagers.
Enjoy the Beautiful Aurora Borealis
Beginning December 11th when snow will start sticking to the ground, you will also be able to start witnessing the absolutely beautiful Aurora Borealis. These events will take place randomly and there is no guarantee that you will get this on a specific day. Simply cuddle up in the evening with a cup of tea and enjoy some Animal Crossing and hopefully you will get a pleasant surprise.
You can also currently get these adorable limited time seasonal items so you can enjoy the Aurora in your home.
Meet Isabelle Outside of the Town Center
To wrap up this year, Nintendo is holding a special New Years Event. To celebrate the end of 2020 and ring in 2021 with a bang, you will be able to celebrate in style.
There is going to be a huge New Years Event with special items to obtain. And even more unique, this will make the first time you can meet Isabelle outside of the Town Hall! So be sure to pick up the game on December 31st.