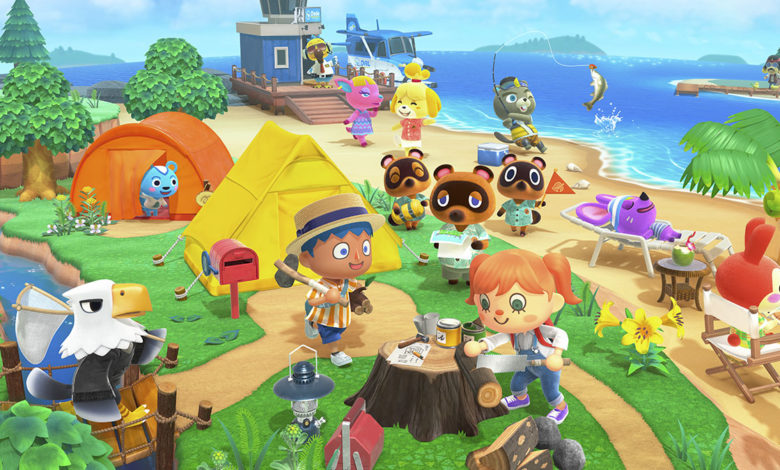 Animal Crossing
Every Video Released So Far For Animal Crossing New Horizons
Nintendo have remained somewhat cryptic about Animal Crossing New Horizons *insert an angry Mr. Resetti image here*. However, with each new trailer and video posted about the game, more and more exciting details are given.
This article will feature all the official Animal Crossing: New Horizons videos released so far, and the information that can be ascertained from each one.
First Teaser Trailer From 2018:
The first teaser trailer for Animal Crossing New Horizons was somewhat bittersweet. It was exciting to finally hear news on how the Switch addition to the franchise was progressing. However, the teaser trailer was just that. Nintendo teasing us. The only information given by Tom Nook, was that he had 'business to attend to' and needed 'to make sure everyone has a nice, new place to come home to'. Naturally many fans were a little disappointed. However, there was excitement that Nintendo had finally begun talking about the game.
E3 2019 Trailer:
Fast forward to June 11th, 2019, during Nintendo E3, Nintendo released a more informative trailer. This trailer announced that New Horizons would be set on a deserted island and showcased major graphical improvements. The trailer also gave a sneak peek into new features that were unavailable in earlier Animal Crossing games, such as: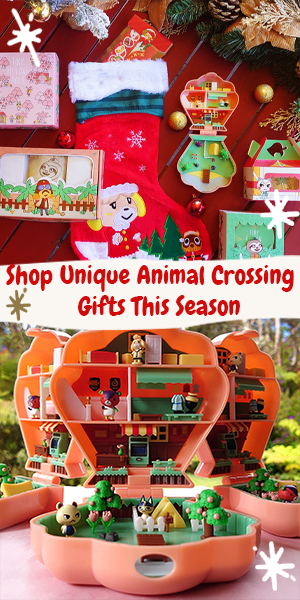 Being able to gather materials
Being able to craft tools
The ability to place furniture outside
The ability to make your own dirt paths without placing tiles
A handy tool that allows you to pole vault across rivers (which inspired a few memes ?)
Shinier hair for your characters that actually obeys the laws of physics and bounces ?
More realistic looking human characters with terrifyingly realistic kneecaps
The ability to make flower crowns for your players to wear
New items of clothing and new accessories
More diversity with new hairstyles and skin tones
Villagers actually being able to wear short sleeve tops and long sleeve tops! (adios tank tops)
The first hint towards the game supporting multiplayer
E3 2019 – Nintendo Treehouse Livestream:
Also released on June 11th, 2019, as part of E3 2019, was a Nintendo Treehouse Livestream containing Animal Crossing: New Horizons gameplay which showcased:
Some of the DIY recipes available to craft. These include tools, benches, bonfires, signs, laundry lines, etc. We also get a peek at the sorts of materials required to craft these items. A lot of materials required to craft these items are supposedly easy to gather on the island. An example of this is the ability to gather materials such as stone and clay by hitting rocks with a shovel. Different types of wood can also be obtained by using the 'flimsy axe'
The ability to choose between northern and southern hemisphere when setting up your game/island means that the weather on your island is more closely matched to the weather that players across the world would experience in real life.
The ability to buy tools as opposed to gathering resources and crafting them.
The introduction of 'Nook Miles' (Similar to ACNL's MEOW coupons), allows players to accumulate Nook Miles by completing various activites on the island. These include: crafting tools, pulling weeds, selling unwanted items, etc. Nook Miles can be exchanged for items and other activities, meaning that players are now being rewarded for completing tasks they would probably do anyway. Fun Fact: Nook Miles are called Tanuki Miles in the Japanese version of the game.
A first insight into local multiplayer using one console. You can call other players on your island by using your Nook Phone. (For more up-to-date information on how multiplayer will work in Animal Crossing New Horizons, click here).
More realistic features such as leaves blowing in the wind and the sound of the wind
The ability to change between leaders during one console co-op play. (The yellow flag above a players head shows that that particular player is the leader).
A brief insight into how multiplayer will work (8 people can visit one persons island at the same time)
The ability to take photos (hopefully better quality than ACNL screenshots ?)
Photo filters ?
The ability to acquire DIY recipes through other animals (similar to how players obtained Public Works Projects in ACNL maybe?)
The ability to dig up clams on the beach, which you can craft into fishing bait.
Animal Crossing: New Horizons – Nintendo Direct 2019:
This promotional video aired on the 4th September 2019 during a Nintendo Direct. The video shows:
A yellow plane situated next to the building that manages it. The building has a sign on it that says 'Dodo Airlines', which given the name, could be managed by birds. The fact that the plane remains on the island, and has its own dedicated building, could mean that players can travel to different places.
Various different new weeds
A potential building modification system situated at Nook's Services at the centre of the island. There are blueprints, paint and tools based here.
That players will need to keep up their energy to complete strenuous activities such as pulling up a tree. In the video, the player eats an apple and her energy increases.
Different ways to earn Nook Miles, such as: pulling weeds, collecting DIY recipes, greeting islanders a certain amount of times in a day, getting familiar with your new NookPhone, catching a bunch of fish in a row without any getting away, etc.
You can move whole trees
Windy weather is now a thing
Villagers can read books
Fish bait is a thing
Curved paths are a thing
You get your own workbench
Gigantic mushrooms exist
Animal Crossing: New Horizons – Deserted Island Getaway Package Primer:
On January 22nd 2020, a new advertisement for the game appeared. Although the video is rather short, one can learn the following:
Tom Nook is as greedy as ever
Tom Nook's nephews are featured, and may return
The villagers/animals in the game are cuter than ever
Isabelle could be returning
What the game's box art will look like
Nintendo Switch Animal Crossing: New Horizons Edition:
This advertisement shows the recently announced super cute Animal Crossing Switch Console. Although the video is brief, it shows a Nintendo Switch Console with:
Pastel green and blue joy-cons
A cute Animal Crossing print on the back of the tablet console
An adorably fitting Switch dock featuring Tom Nook and his nephews dressed for an island adventure.
Nintendo Switch My Way – Animal Crossing:
And finally, is the most recent Animal Crossing (related) advert. Which showcases local co-op play, and gives a wholesome insight into how whole families can enjoy the game together :3
Many Switch owners are kicking themselves for not waiting for an Animal Crossing Nintendo Switch console. If you are lucky enough to not currently own a switch, but would love to own an official Animal Crossing Switch, you can pre-order one below:
?? Canada
?? Australia
NB: The console has sold out in a few places online, but hopefully more will available soon.
Animal Crossing New Horizons Decals!
If you own an original Nintendo Switch which you'd like to make a bit more Animal Crossing-y, click here for some amazing Animal Crossing decals and cases 🙂
What are you most looking forward to in ACNH?
What are you hoping to see in ACNH?
Animal Crossing Themed Mini Garden Kit!
If you love to garden without a mess – this tiny garden kit features everything you to need to grow a Japanese Succulent or vibrant green Bermuda grass – grab yours right here!