Everafter Falls is an Animal Crossing and Stardew Valley inspired indie game coming to Nintendo Switch.
Stardew Valley and Animal Crossing are some of the most popular wholesome and relaxing games currently available, it comes at no surprise that more indie developers take inspiration from these mesmerizing games.
Everafter Falls is developed by only one person much like Stardew Valley. In this game you find yourself in the beautiful world of Everafter Falls after a freak accident. But rest assured, you don't have to be alone as you can invite another friend to play with you via split screen co-op.
Build drones to help you farm
Everafter Falls features a rich farming system and with it a unique solution to getting the majority of your farming chores done quicker. As you advance in the game you can build drones that will help and take some hard labor of your hands.
In addition you can also adopt pets that are not just cute and cuddly but can also help you with some work around the farm and beyond! The developer explains that "your pet can help you dig, water and fight, plus learn other abilities as you progress." I love the idea of having a pet and it being useful makes it just so much more fun!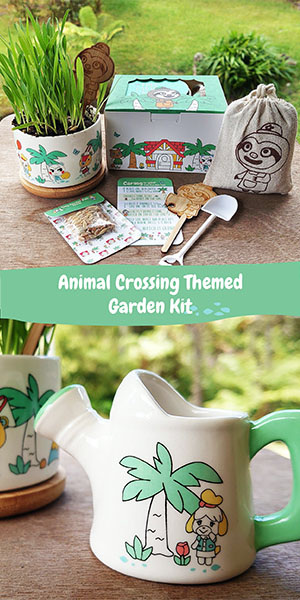 Gain new abilities
Everafter Falls puts a unique twist on the common village and farming simulation genre by mixing it with some RPG elements – you might be familiar with from games like Zelda.
As you explore the world of Everafter Falls you will gain new abilities. The game features a unique card progression system, "gain new abilities and upgrades by acquiring and eating Cards (of course, common knowledge dictates the only way to absorb powers from cards is through consumption of said card)."
The combination of geneses and vast amount of things to do and explore reminds me a lot of Fantasy Life, a game I spent many hundreds hours in. It will be exciting to follow the development on this unique game.
Everafter Falls release date
Everafter Falls is created by a single person which is why the game is not quite done yet and a bit of works needs to be completed before the game lands on Nintendo Switch hopefully sometime next year – 2021. Make sure you follow the developer SquareHusky on twitter for up to date information on the progress of the game.
Japanese Rural Life Indie Game
For more indie games, take a peak at Japanese Rural Life an upcoming game where you adopt dogs, farm and explore the Japanese country side.