EGX Rezzed 2019 is a gaming event in London taking place at the Tobacco Dock Thursday, April 4th, 2019 to Saturday, April 6th, 2019 from 10:00 am to 6:00 pm every day. There's still time to check it out if you live in the area!
About EGX Rezzed 2019
The event will consist of playable pre-release games on both PC and consoles (with a strong focus on indie titles), developer sessions by well known game designers and the opportunity to chat with developers on the show floor.
Xbox has just announced that their booth will have 30 indie games to play during the entirety of the show! If you can't make it to this event, we here at myPotatoGames have highlighted a couple of games below that stood out to us that you may be interested in as well.
Atomicrops
Atomicrops is an action rogue-like farming simulator, developed by Danny Wynne, Toby Dixon, and Joonas Turner, and published by Raw Fury. It has a release window for 2019 on PC and consoles.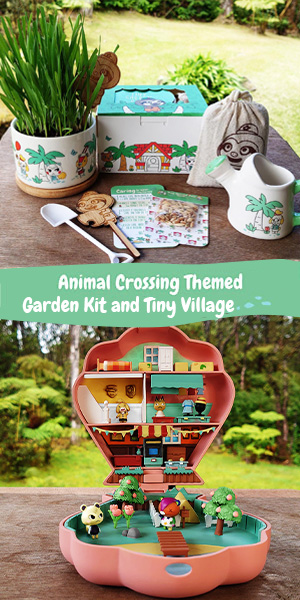 Features
Grow mutant crops and reap a bountiful harvest to sustain humanity… and make a huge profit.
Woo and marry a kindred spirit from the local town to fight and farm alongside you.
Fight bizarre post-nuclear pests starving for a piece of your crops at night. Hunt and forage in dangerous surrounding biomes for seeds and loot during the day. Turn your enemies into fertilizer to increase your crops quality.
Explore the far reaches of the biomes to find useful relics of farms long past. Discover rusty farm equipment, antique gardening tools, and tomes of how-to garden guides to increase your farming power. Spend your money in town to upgrade your gun and abilities. Permanently upgrade your farm house for bonuses that persist across playthroughs.
Recruit an entourage of pig pals, chicken chums and cow colleagues to automate farming tasks. Cultivating atomicrops is a tough job, you'll need all the help you can get.
Etherborn
Etherborn is a relaxing environmental puzzle and platformer built on exploring and understanding gravity-shifting structures, developed by Altered Matter. The game will be releasing in spring of 2019 for PC (Steam and Humble Bundle Store), Switch, PS4, and Xbox One.
Features
Gravity-shifting platforming and exploration.
Navigation puzzles based on your unique sense of gravity.
Surreal levels in an atmosphere inspired by artists of the 20th-21st centuries.
Dynamic and captivating original soundtrack tailored to each level.
Regarding other gaming events across the world, we'll have you covered for the PAX East 2019 with highlights of the Animal Crossing panel coming here soon.