Going to be doing egg hunts this Easter? Well now you can do them virtually as well! We here at myPotatoGames have selected some seasonal events you can enjoy this week. All events have already started so hop to it!
Animal Crossing: Pocket Camp
Bunny Day Egg Hunt
Event Schedule: April 12th, 2019 at 2:00 a.m. to April 22nd, 2019 at 1:59 a.m.
During this event, you can gather bunny-day eggs that are scattered around the map and you'll be able to craft them! With enough eggs, you'll be able to craft the Giant Zipper Plushie and see how your animal friends react! Remember that you can also collect bunny-day eggs at the quarry when the icon is displayed above.
See below what items you can collect during this event! The egg wall from the Wall & Floor Collection is included in this set and will be available until June 9th, 2019. Note that Leaf Tickets are required to craft the Zipper mask and the Zipper costume. You will not be able to craft these items after the event ends.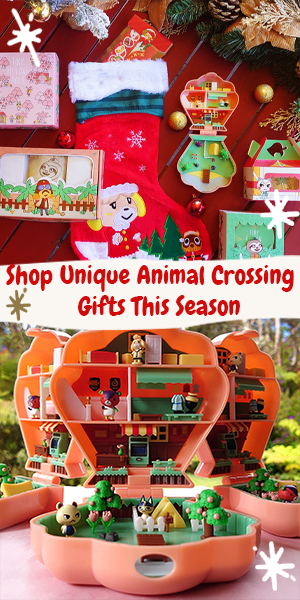 Animal Crossing: New Leaf fans can get caught up on this year's Bunny Day in our roundup article of everything you need to know for this years Animal Crossing: New Leaf Bunny Day.
Pokemon Go
Pokémon GO Eggstravaganza
Event Schedule: April 16th, 2019, at 1:00 p.m. PDT to April 23rd, 2019, at 1:00 p.m. PDT (GMT −7)
Here's what the Pokemon Go Team had to say about this event! Pokémon like Pichu, Smoochum, and Magby will be available in 2 km Eggs, and Egg-focused Field Research will be available to complete. Every Egg hatched during the event will also include bonus Candy to help you power up your newly hatched Pokémon. Buneary is joining in the festivities, and if you're lucky, you may encounter the Shiny form of this Rabbit Pokémon!
Features
Pokémon like Pichu, Smoochum, and Magby will be in 2 km Eggs.
If you're lucky, you may encounter Shiny Buneary!
You may find different Pokémon hatching from Eggs than before.
Bonuses
2× Hatch Candy
2× Incubator effectiveness
Lucky Eggs will last twice as long
Field Research
Limited-time Egg-focused Field Research will be available during this event.
Portal Knights
Egg Hunt – Seasonal Event
Event Schedule: The Egg hunt is a Seasonal Event that occurs around Easter time, and lasts 30 days.
Portal Knights' official Twitter account just announced that starting from March 25th, 2019, the Egg Hunt Seasonal Event is live! Go find all of the colorful eggs around the island!
Objectives: Craft a Golden Egg. To craft a Gold Egg you'll need to find 15 Green Eggs, 15 Yellow Eggs and 15 Orange Eggs. Some of the eggs are corrupted and they'll fight back.

Note: The golden egg HAS to be crafted on the island that the event takes place, otherwise it won't mark the event as completed.
Rewards: Golden Egg. This is a decorative item that can be sold for 45 GP.
Staxel
Eggcellent Update
Event Schedule: April 17th to April 24th, 2019 (annually)
Find some colorful eggs popping up around your world! These eggs can be opened by interacting with them, and will give you some tasty treats. That's not all though, the developers have added some new Easter themed accessories to collect from these eggs, but they're pretty rare! Follow the developers on Steam for more information.
Funko POP! Candy
This is unrelated to video games but the nostalgia was too great not to let everyone know about Funko's new line of POPS. These classic tasty marshmallow bunnies come in the colors of pink and yellow to all retailers, while the blue ones are exclusive to FYE and the lavender ones are exclusive to the Funko Shop. You can't eat these but it will remind you of the good ol' days!

Hopefully this helps with putting you in the mood for this Easter which is approaching quickly. For more Easter-related goodness you can still vote for your favorite Animal Crossing rabbit with our poll here!