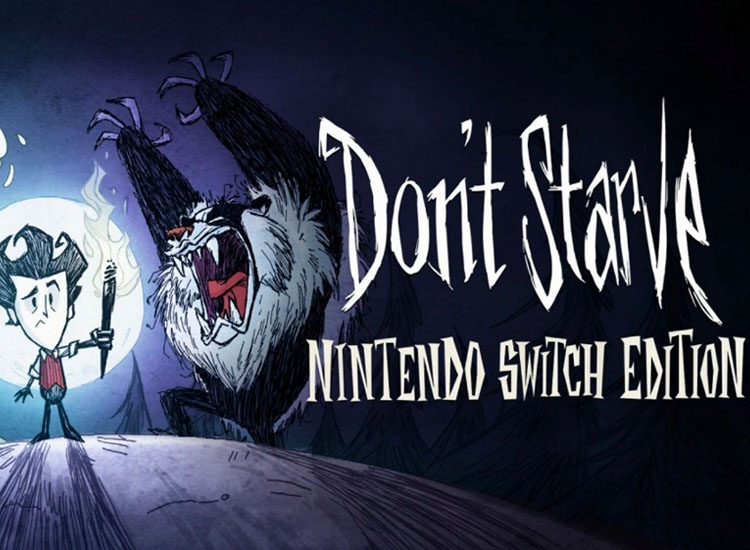 Don't Starve Switch Edition Now Available – New Games, and Demos
As announced by Klei Entertainment last week, the Don't Starve Switch Edition is now available on the Nintendo eShop. In Don't Starve the player is left in the middle of a huge world with very little resources. It is up to the player to collect flint, stones, wood and more to craft tools. You will then be able to use those crafted tools to build a shelter for protection. You are also able to grow produce in order to make sure you, well, don't starve. For more information and some gameplay footage for Don't Starve, head over here.
">
The Nintendo eShop has also received some other games today, that you may want to check out. Two new Switch demos have been added, Squareboy vs Bullies: Arena Edition and Twin Robots: Ultimate Edition (available April 13) can be downloaded for free from the Switch eShop.
New Switch Downloads
Breakforcist Battle – $9.99
ACA NeoGeo Gururin – $7.99
Asdivine Hearts – $12.99
Burly Men at Sea – $9.99
Streets of Red – Devil's Dare Deluxe – $7.19
Don't Starve: Nintendo Switch Edition – $19.99
Drone Fight – $4.99
Eternal Edge – $20.00
It's Spring Again – $1.79 (available April 17)
Pirates: All Aboard! – $5.99 (available April 13)
Regalia: Of Men and Monarchs – Royal Edition – $24.99
Rogue Aces – $10.40
Skies of Fury DX – $19.99
Zotrix: Solar Division – $14.99
3DS Themes
The Alliance Alive Character Theme 1
The Alliance Alive Character Theme 2
The Alliance Alive Robbins Theme