Here is a list of all the cutest farming games that you can play right now on the Nintendo Switch.
Although I could probably spend the rest of my life just playing Stardew Valley, it is good to know that there is a variety of cute farming games on the Switch just waiting to be explored. Here, I have done my best to scour around and find all the cutest ones to put in one place. After all, it never hurts to have plenty of games on the back burner vying for your attention. Fortunately, the Nintendo Switch actually has quite a few games now that fit into the cute farming games category.
Stardew Valley
Obviously, this list has to start with one of the greatest farming games of all time. With the amount of content and constant updates, it is no surprise that SV can be found on near the top of the most sold games quite often. It is one that you can boot up at any time and have a completely new and unique experience. The update version 1.5 even brought an all new farm type. So now you can run a farm in your very own tropical beach paradise. Stardew Valley costs just 14.99 though the eShop.
Doraemon: Story of Seasons
Doraemon Story of Seasons for the ones who don't know is a spin off hybrid game combining the best out of Story of Seasons and Doraemon in one game. Players will be jumping in the role of a young boy named Nobita (who also features in Doraemon's original manga and anime), the Story of Seasons aspect of the game sees players growing crops, raising animals, and improving their farm, which is located in a town called Shizen Town. Doraemon Story of Seasons is available for $49.99 through the eShop.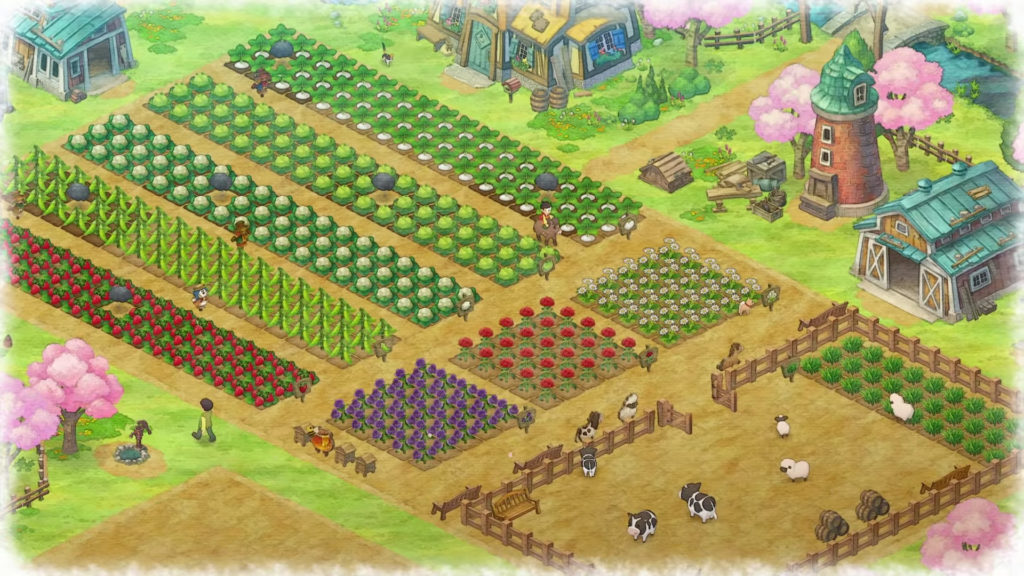 Yonder: The Cloud Catcher Chronicles
For those with their head in the 'clouds', who have not yet played or heard of Yonder: The Cloud Catcher Chronicles, it is an aesthetically pleasing open-world adventure game. It was initially released for PC and PS4 on July 18th 2017. It was released for Switch on 17th May 2018. The games features everything one should expect from an adorable farming game! Yonder: Cloud Catcher Chronicles is available for $29.99 through the eShop.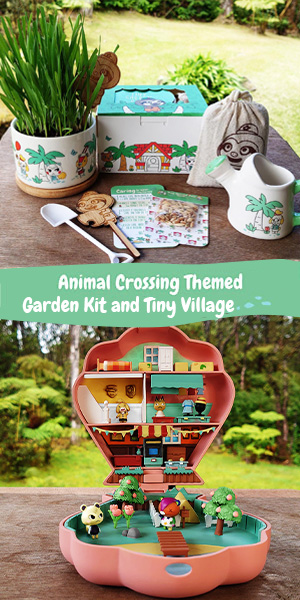 Farm Together
Farming games are on the up rise. Everyone is starting to enjoy our favorite laid back and relaxing video games. The latest addition to the Farming Sim genre is Farm Together. A multiplayer or single player ( however you prefer to farm ) game made by Milkstone Studios. Farm Together released just a few days ago, and it is already stealing the heart of Stardew Valley and Harvest Moon fans. Farm Together is available though the eShop for $19.99.
The Stillness of the Wind
The Stillness of the Wind is a beautiful and unique take on the traditional and very popular farming game genre. The game focuses on Talma, an elderly woman who is spending her late days on her farmstead growing food, making cheese and tending to animals. The Stillness of the Wind packs everything you come to except from amazing farming games, such as Stardew Valley, Harvest Moon and Story of Seasons to name a few. Stillness of the Wind is available for $12.99 through the eShop.
Harvest Life
Harvest Life is taking a cute approach to the oh so adorable farming life simulation genre. In this game the player will of course do some extensive farming, taking care of livestock and exploring the gorgeous environment. But beyond it's usual farming features, the game also delivers an intriguing story line. Harvest life is available through the eShop for $19.99.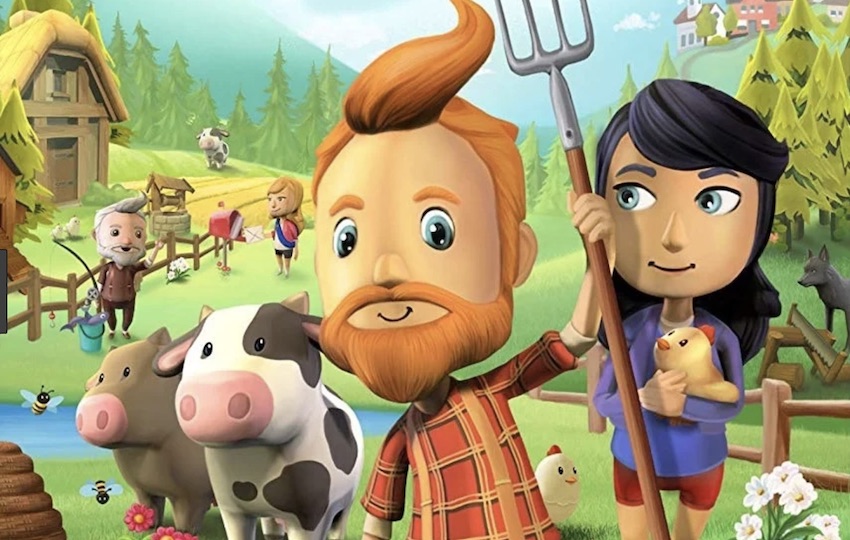 Castaway Paradise
Castaway Paradise has celebrated great success on other platforms such as Steam ( PC ), PlayStation 4 and Xbox One. The game is inspired by Animal Crossing but released its island adventure many years before New Horizons was even announced. In Castaway Paradise you begin the journey on your very own tropical island. This is your land, your adventure! Do whatever you like, whenever you like! Which happens to entail many of the great features that we have come to expect from in-depth life sims like this one. Castaway Paradise is currently available for $19.99 through the eShop.
My Time at Portia
My Time At Portia has officially been released on PS4, Xbox, and Nintendo Switch! In this article, we are going to look at the key differences between the PC and Console versions as of the initial launch. Even though the two versions are very similar, there are some very noticeable differences on the console. My Time at Portia is currently available through the eShop for $29.99.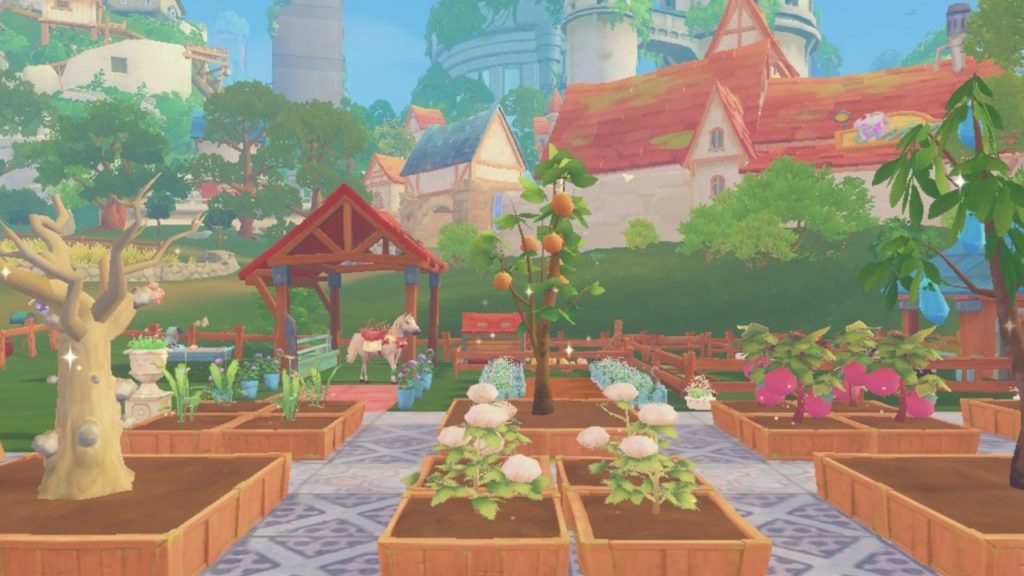 Dragon Quest Builders 2
For the ones who aren't familiar with the series, Dragon Quest Builders 2 is a game all about exploring, questing and building. Todays trailer focuses on the latter and showcases the amazing multiplayer capabilities of the game.A total of four Players will be able to team up and start creating their own tiny world. You will be bale to harvest recourses and create whatever you wish to build. From huge castles, to working mine carts and just so much more. Your creativity sets the boundaries in this visually pleasing game. Dragon Quest Builders 2 is currently available through the eShop for $49.99.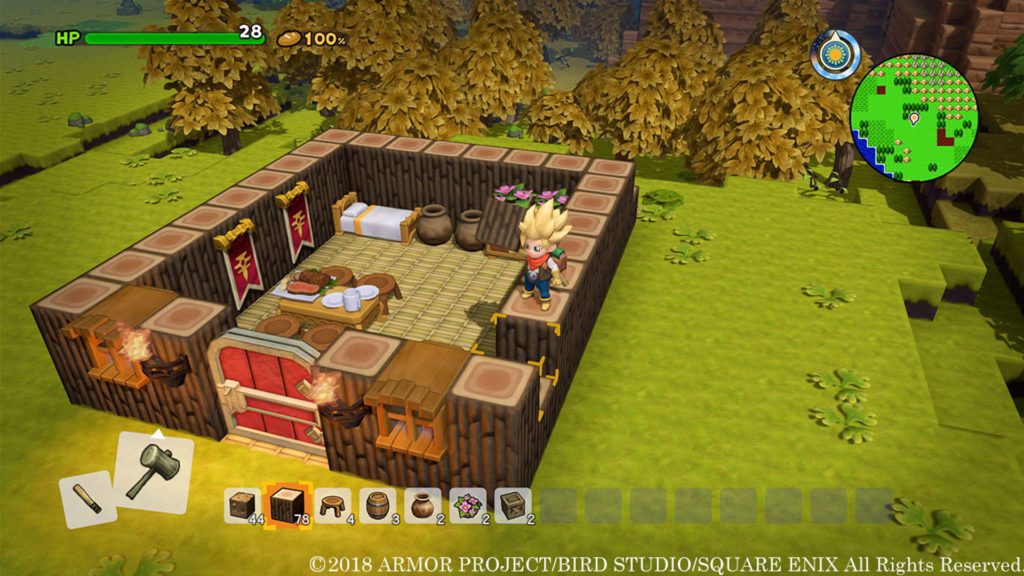 Little Dragons Cafe
Little did I know when I started to play Little Dragons Cafe that I'd become so invested in the story line and characters. A small family of a mom, brother, and sister run a cafe together. One day, mom gets sick and you find out that she's half dragon. An old man appears and tells the brother and sister that if they run the cafe together and raise this baby dragon well, their mom will be cured. Little Dragons Cafe is currently available through the eShop for $59.99.
Harvest Moon: Light of Hope
Looking for a fresh start and some new surroundings, you set off on a voyage to begin your new life! Unfortunately, the weather has different plans, as your ship is hit by a monsoon, and goes down! You drift into a small harbor town, now in a shambles from the storm, where a young doctor named Jeanne saves your life. Harvest Moon Light of Hope is currently available through the eShop for $$39.99.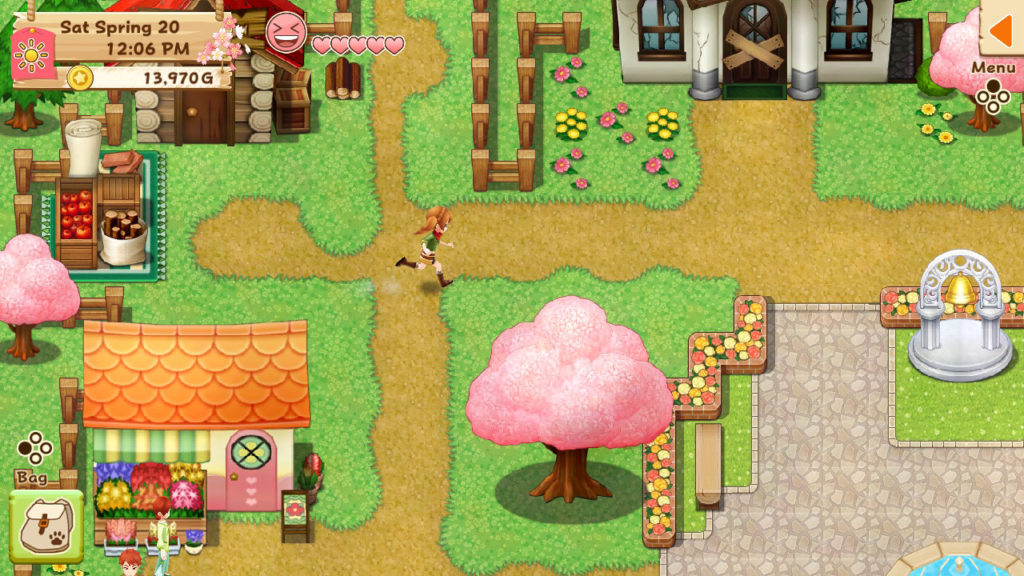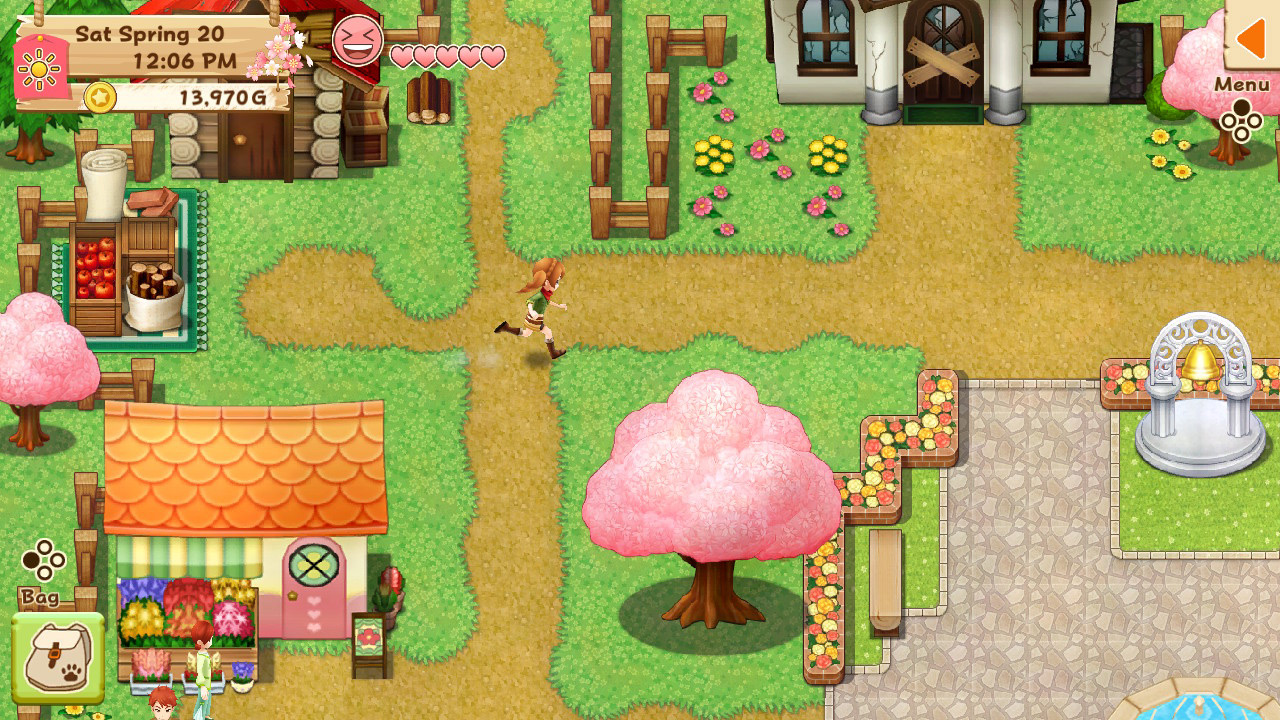 Rune Factory 4 Special
Rune Factory 4 Special was announced almost a year ago during a Nintendo Direct. After the initial release back in 2012 on the popular Nintendo 3DS, the game finally made its way to Nintendo Switch in a more colorful, more polished and best version of it yet. Rune Factory 4 Special features enhanced visuals and a new mode called "Newlywed Mode" in which the player can experience special episodes with a spouse. You will also be able to get special items that can later be unlocked in Rune Factory 5. Rune Factory 4 Special is currently available through the eShop for $29.99.
Summer in Mara
For the ones who don't know, Summer in Mara is a farming game where you can customize your own island by planting trees, growing crops, and raising livestock such as pigs and chickens. And when you feel adventures you can hop on your boat and travel to new islands full of people to meet and treasure to find! Summer in Mara is currently available through the eShop for $24.99.
Littlewood
For those that may have missed it, Littlewood is a cute little farming game that was fully inspired by games like Harvest Moon and Animal Crossing. The game released last August on Steam and has received an overwhelming amount of wonderful reviews.  Players often mention how the game is super relaxing and addicting every moment. Its described as a laid back version of Stardew Valley. Just last month, developer Sean Young finally brought his masterpiece to the console it belongs on. You can currently purchase Littlewood for the Switch for just $14.99.
These are just a few of the cutest farming games that are currently available on the Nintendo Switch. There are plenty more farming games currently available, and many more still on the way. If I missed any that you feel would fit this list, please let me know in the comments.