After receiving great feedback from one of my followers, I made a list of best cute games available for Switch.
As I'm sure you've totally figured out by now, I really love playing cute games on my Nintendo Switch. Between the relaxation factor and the adorable graphics, I just can't get enough of the Nintendo Switch. Now, I have put together a list of my favorite cute games that are currently available for purchase for the Switch. I hope you enjoy all these games as much as I do!
Little Dragons Cafe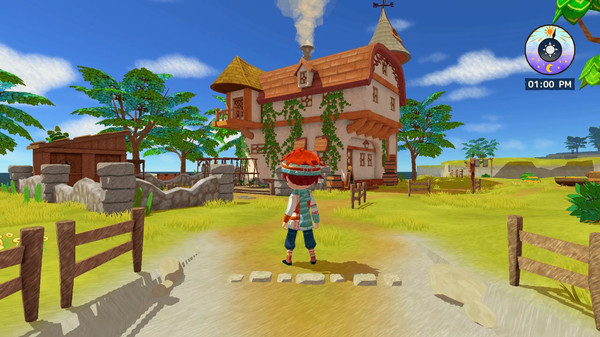 Little Dragons Cafe is the latest game by Yasuhiro Wada the original Harvest Moon creator. In little Dragons Cafe players choose between a boy or a girl, who are twin siblings. You will be able to gather ingredients and cook recipes in order to run your very own Cafe. Furthermore players will be able to raise a dragon. A fully grown dragon can even be used as a method of transportation to reach far away spots on the map. MORE INFO HERE
Story of Seasons Friends of Mineral Town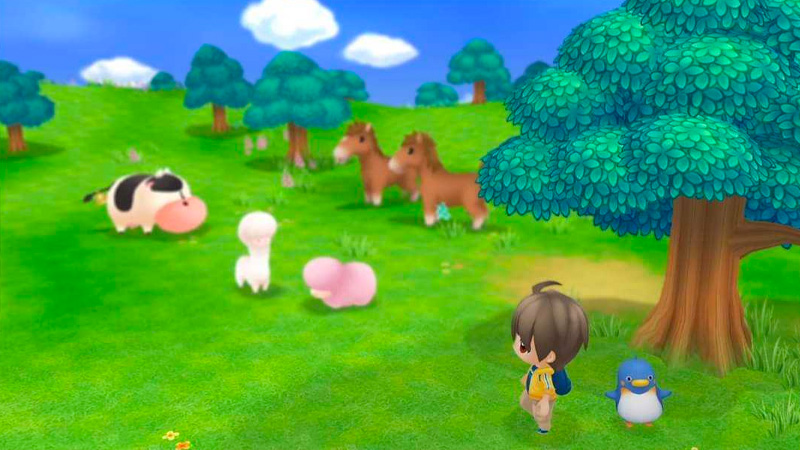 Despite there now being a rather saturated farming simulation game market, Story of Seasons: Friends of Mineral Town still manages to earn a place amongst popular games such as Stardew Valley and My Time at Portia. In my personal opinion, it even manages to surpass such games in certain ways due to it's adorable simplicity. The game features a charming close knit town, harvest sprites with unique personalities, and is unburdened with too many anxiety-provoking features. ( MORE INFO HERE )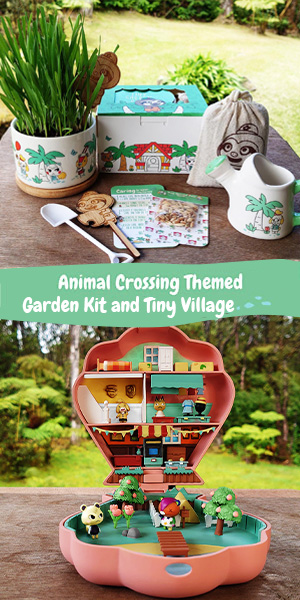 Dragon Quest Builders 2
The game combines the best from an RPG game and mixes the formula with a crafting and building game. For the first time players in Dragon Quest Builders 2 will be able to go on a journey with up to 4 players in an online multiplayer coop experience. Exploring, crafting, building and more are all part of the game and can now be enjoyed with your friends. MORE INFO HERE
Stardew Valley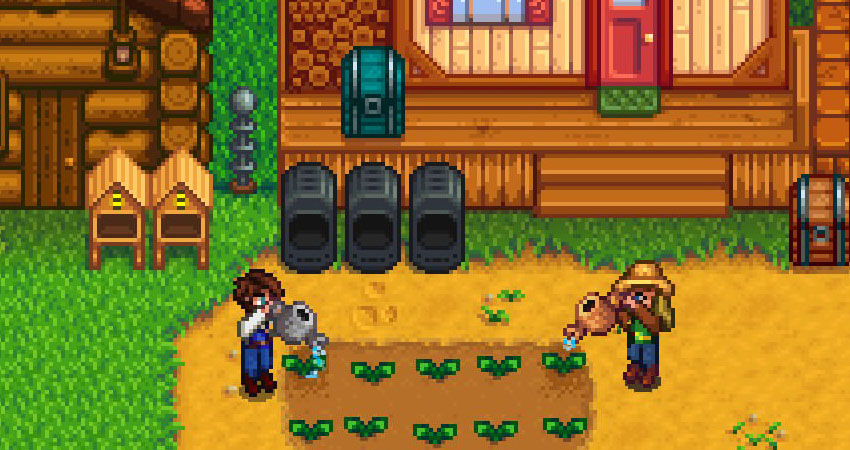 You've inherited your grandfather's old farm plot in Stardew Valley. Armed with hand-me-down tools and a few coins, you set out to begin your new life. Can you learn to live off the land and turn these overgrown fields into a thriving home? [steam excerpt] MORE INFO HERE
Doraemon Story of Season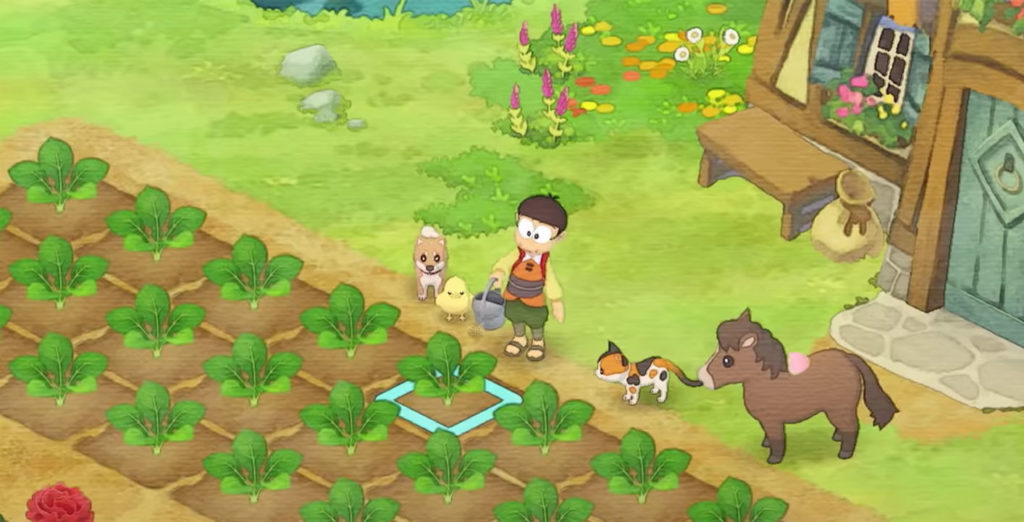 For the ones who are not familiar with Doraemon Story of Seasons, it is a crossover game that combines the best out the beloved farming sim Story of Seasons and the more adventure driven Doraemon. The game was already released in Japan back in July and received overwhelmingly positive feedback from fans. MORE INFO HERE
My Time at Portia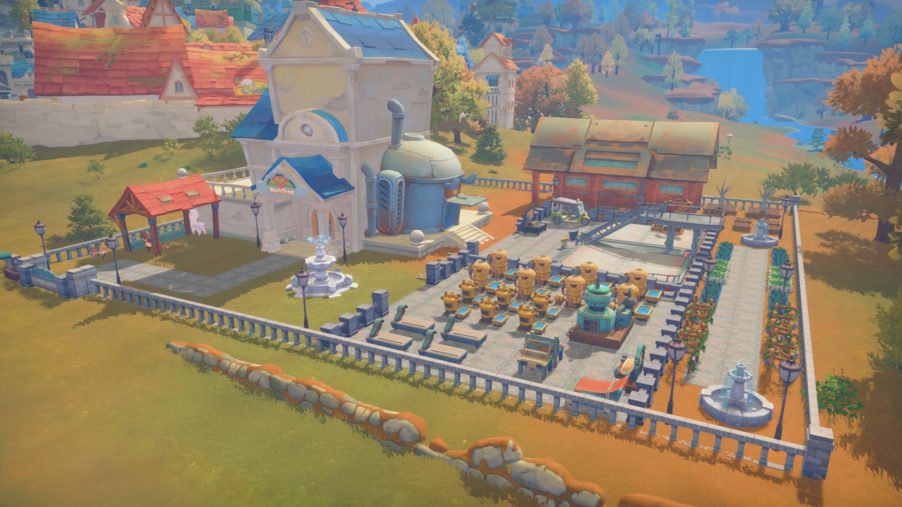 Start a new life in the enchanting town of Portia! Restore your Pa's neglected workshop to its former glory by fulfilling commissions, growing crops, raising animals, and befriending the quirky inhabitants of this charming post-apocalyptic land! [steam excerpt] MORE INFO HERE
Harvest Moon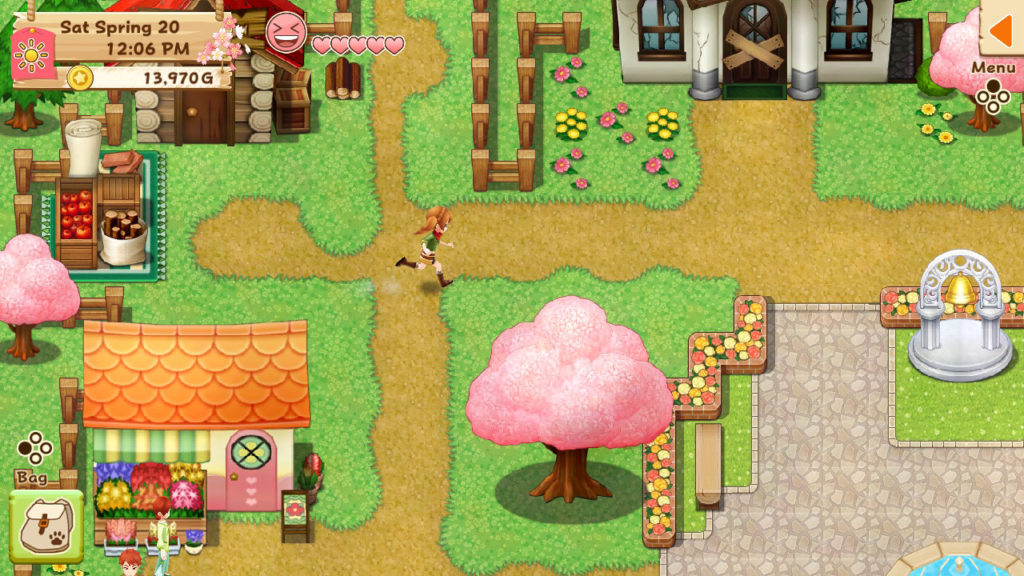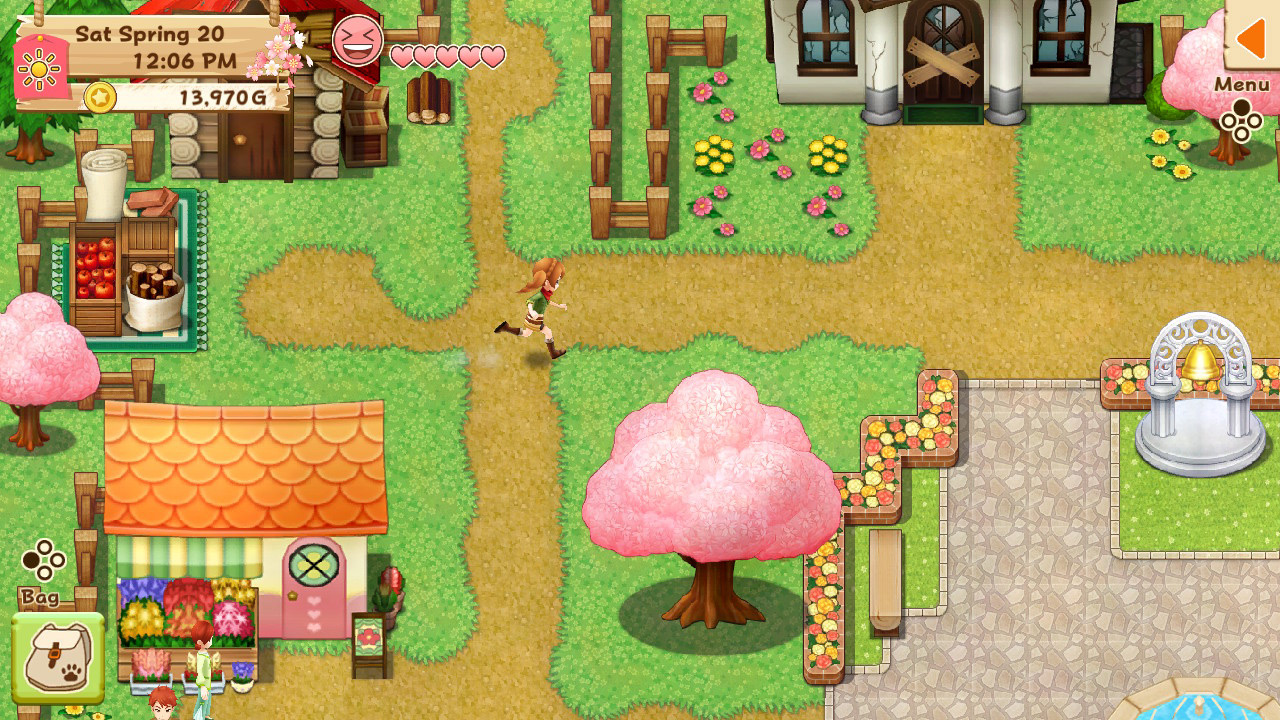 In celebration of Harvest Moon's 20th Anniversary comes an all new Harvest Moon title for Steam! Harvest Moon: Light of Hope Special Edition! The game encompasses twenty years of the spirit that have made the franchise what it is today! [steam excerpt] MORE INFO HERE
Yonder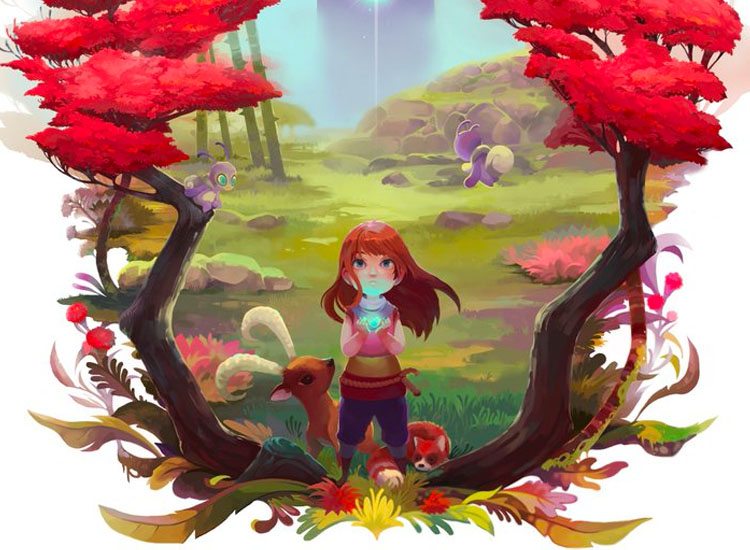 For those with their head in the 'clouds', who have not yet played or heard of Yonder: The Cloud Catcher Chronicles, it is an aesthetic open-world adventure game. It was initially released for PC and PS4 on July 18th 2017. It will be released for Switch on 17th May 2018. The game can be purchased as a physical copy, or alternatively can be downloaded from the Nintendo eShop for a reasonable $26.99. MORE INFO HERE
The Legend of Zelda Links Awakening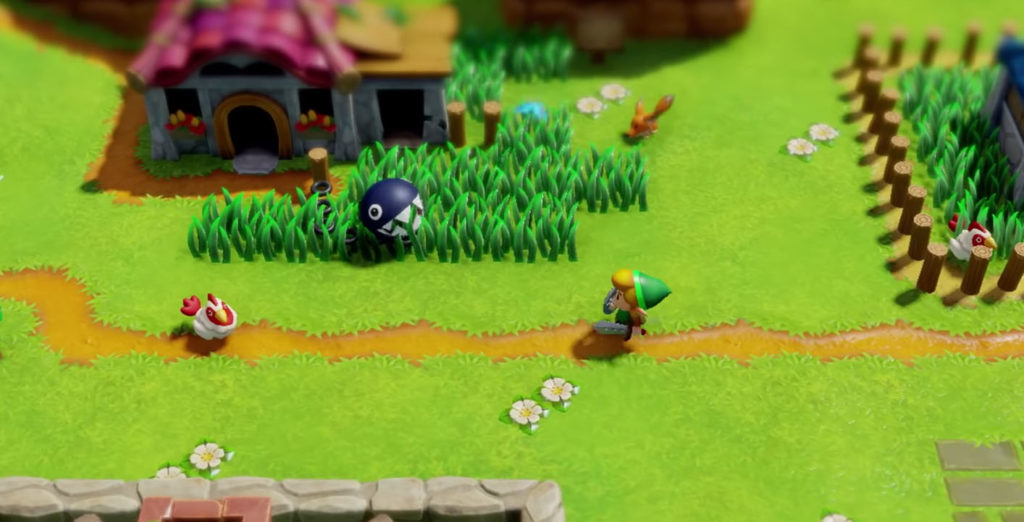 If you are like us, you just can't wait to get your hands on the newly remastered version of The Legend of Zelda: Link's Awakening. The adorable graphics alone are enough to keep us on the edge of our seat, waiting to find out exactly what else is new with this awesome epic classic. With the recently released fact sheet from Nintendo, we now know just a little bit more about what to expect. Not that we needed more than the beautifully polished graphics, that is. MORE INFO HERE
Luigis Mansion 3
Of course, you are probably all aware of this title that released just this past Halloween on the Nintendo Switch! I have been playing the game myself and do agree with other critics that it is the best game of the series to date in terms of graphics, gameplay including the new moves (Slam is my new fav), and Gooigi. Another significant addition that made all the difference, the game autosaves every time you walk through a door. MORE INFO HERE
Pokemon Sword & Pokemon Shield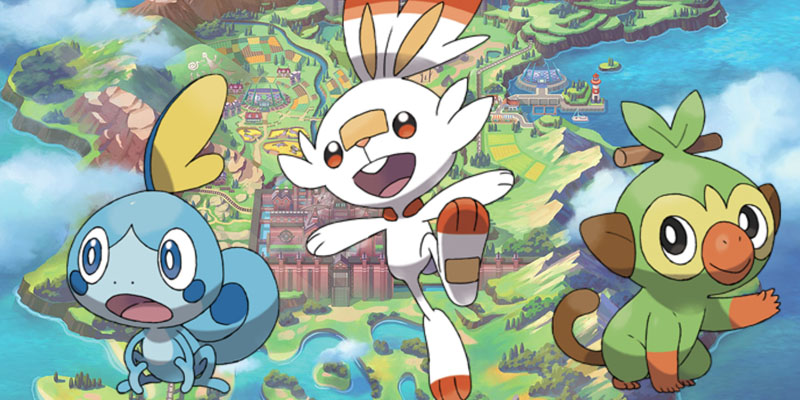 Pokemon Sword and Shield is finally here for the Nintendo Switch as of November 15th, 2019! For those of you that will only be choosing one of those games and aren't quite sure yet which one to go for, I've made a list of exclusives to help! There will be different things in either Sword or Shield which are as follows: Gym Leaders, Exclusive Pokemon, Legendary Pokemon, and Gigantamax Pokemon with a higher rate of appearance in Max Raid Battles. MORE INFO HERE
Golf Story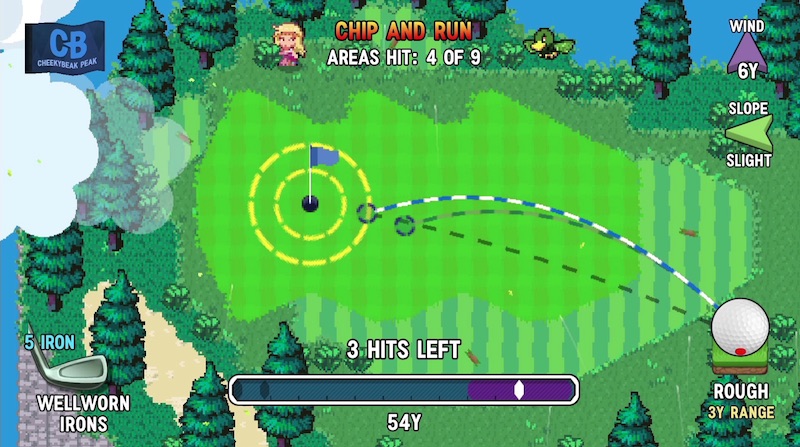 Golf Story is an uber-cute and silly golfing simulator that combines the relaxation of golfing with the stress of crushing defeat looming in the shadows. Take pride in driving that little white ball all across the eight unique environments , cleverly designed to simultaneously inspire joy and rage! Enjoy going head-to-head with your friends in varied and select-able modes, difficulties and maps. MORE INFO HERE
Cat Quest II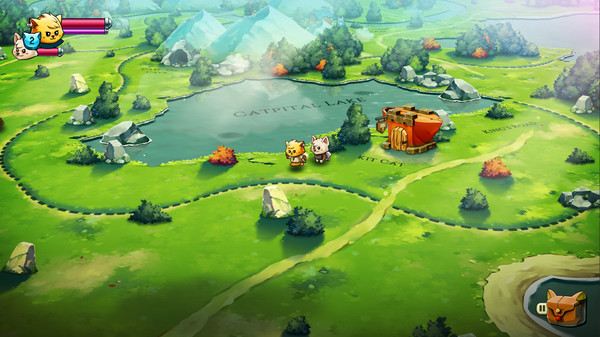 Cat Quest II is a fast-paced open-world action RPG where you play as both a cat and a dog cooperatively. Explore a massive world filled with monsters, dungeons and quests, as you strive to bring peace back to your kingdoms during a time of war! See below for the newly released announcement trailer! This sequel returns to the world of Felingard to expand on the original with more explosive spells, expanded weapon options, an exciting new character switch mechanic, and local co-op! MORE INFO HERE
Disney TSUM TSUM Festival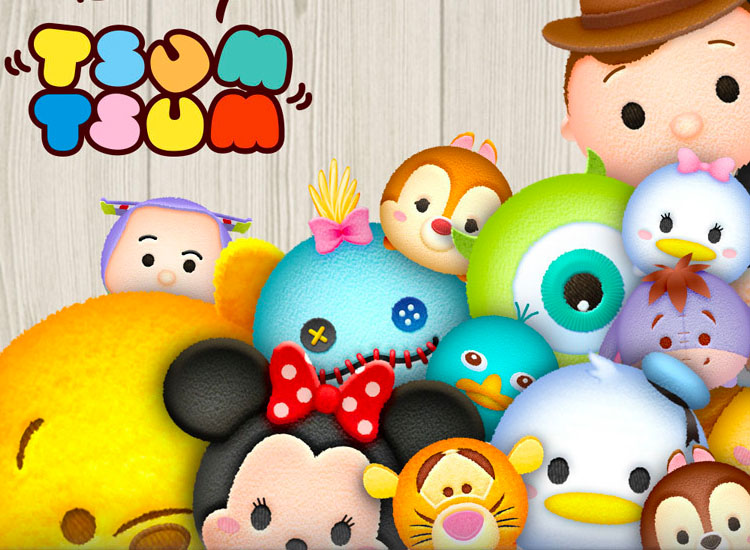 In case you missed it, Disney Tsum Tsum Festival is an exceedingly charming party game that features the Tsum Tsum versions of your favorite Disney characters. It was released in Japan back in October, and is finally releasing in the West on November 8th. The game is so cute, in fact, you can even purchase a themed console! MORE INFO HERE
A Hat In Time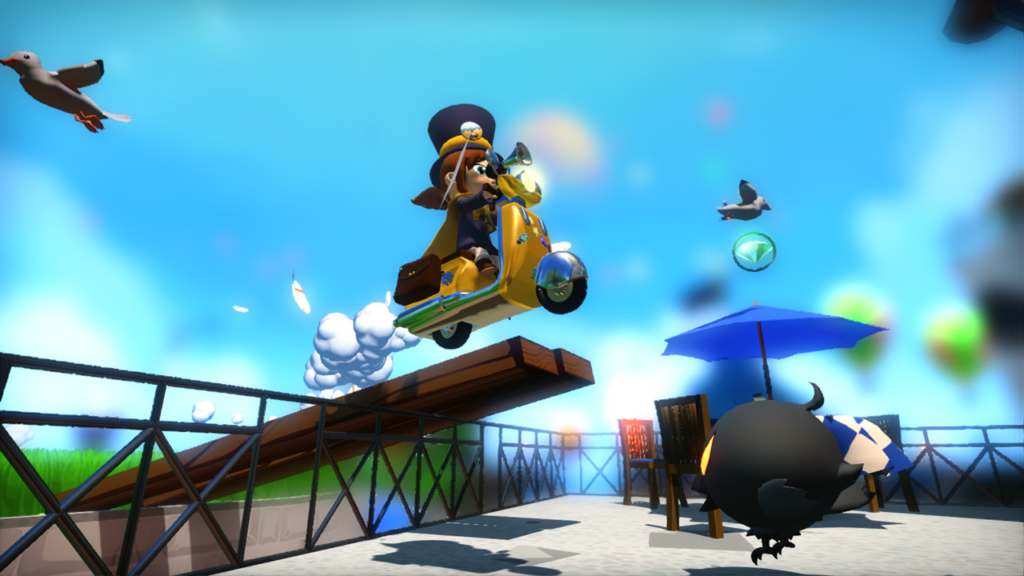 A Hat in Time is a game that has maintained overwhelmingly positive feedback on Steam since its launch in late 2017. A few months after its Mac and PC release, it was also brought to PS4 and Xbox One, but there were no plans to bring it to the Nintendo Switch at the time. That has now changed! Very recently the news surfaced that it was not only confirmed to be coming to the Switch, but has a physical release date of October 18, 2019. MORE INFO HERE
Super Monkey Ball Banana Blits HD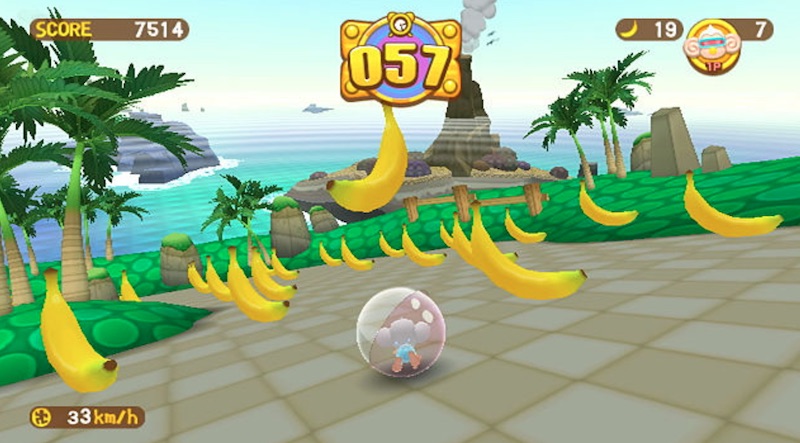 It's been 5 years since we've had any entries into the Super Monkey Ball series, and 7 since we've had any on a console. Fans of the series won't have to wait much longer to catch up with Aiai and the gang, though. SEGA has officially announced an HD remake of Super Monkey Ball: Banana Blitz! MORE INFO HERE
Untitled Goose Game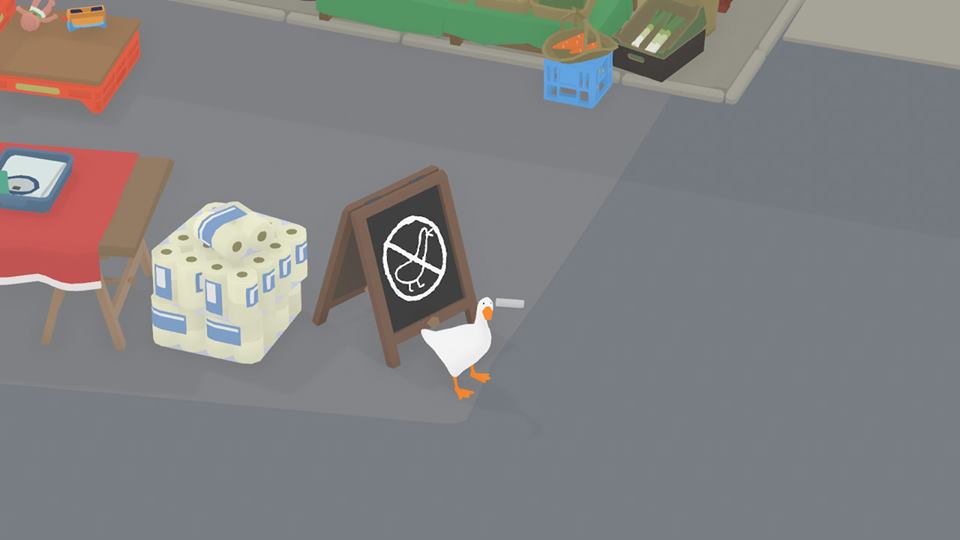 This stealth game with a simple premise and slapstick humor created by House House, has recently become an internet sensation, memes and all. I have been following along Untitled Goose Game's journey since 2017 and have been preparing myself to honk at, annoy, and steal from all of the townspeople. Thanks to the developers, I was able to play a copy on the Nintendo Switch and I was not disappointed. MORE INFO HERE
Songbird Symphony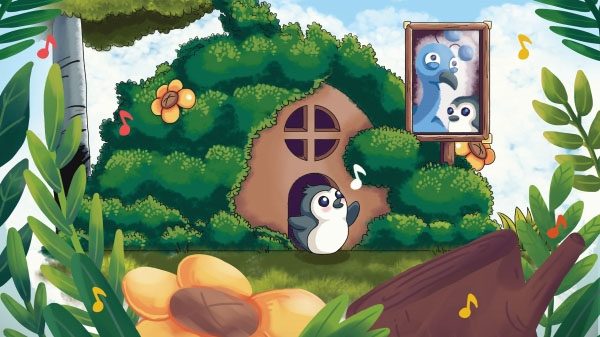 In case you missed it, Songbird Symphony is an endlessly adorable side scrolling platform game with loads of heart. Go on a musical adventure of discovery to find what truly makes you special. Sing and chirp your way through a wonderful world full of adversary. Explore a beautifully rendered pixel world on a heartfelt journey to find your origins. MORE INFO HERE
WorldNeverland – Elnea Kingdom
The sandbox game features a large number of charactersthat you can interact with, making the environment feel more alive, the developer promises. WorldNeverland – Elnea Kingdom has been out on mobile devices for quite some time now, and has seen more than 50 recent updates. Each one of them brought new features, improvements and more. MORE INFO HERE
What is your favorite Nintendo Switch Game?
If I missed any cute games that you think should be added to the list, please let me know in the comment section below! If you need any other Switch related items, I've got you covered