Dragons have been becoming so popular these days and so are their reptilian cousins, the dinosaurs. We here at myPotatoGames have found a couple games you can play right now, as well as one new one in early development that we will be keeping a close eye on. Some dinos may be ferocious but others can also be cute and lovable, and we want to take care of them forever! Well that dream is now a possibility, see how below.
Parkasaurus
The game is created by indie developer WashBear Studio, based in Canada. It is available on Steam Early Access here and continues to receive regular updates and added features. The most recent additions to Parkasaurus is the Workshop, where you can change dino skins (rainbow-colored woohoo), add new dinosaurs, add buildings and decorations, and the DinoBook, a guide to mini objectives, and a little insight into the Parkasaurus lore. Most importantly, yes those dinos in the trailer were wearing hats. We here at myPotatoGames are especially fond of that cheese hat. This is just the perfect game to play while we wait for Planet Zoo to release in November.
About Parkasaurus
Parkasaurus challenges the player to plan, design, and construct exhibits that maximize both their Dinos happiness and the park guests' willingness to spend money! Starting with only a dream and an abandoned park the player will discover new technologies, new attractions, and a special bond with all their Dinos. It's all captured in stunningly beautiful modernized 3D flat design graphics. In Parkasaurus, fortune is a real possibility and money management is an absolute necessity.
Key Features
Exhibit Design: Each dinosaur requires a unique biosphere – the shape of exhibit, materials used, ecology, plants, elevation and humidity all make a difference
Park Creation and Management: Wisely spend resources to build the ultimate Dino Park and turn a profit to ensure future stability
Guest Monetization: By reading reviews and observing your guests, fine tune your parks flow and arrangement to maximize happiness
Employee Management: Level up rookie hires or bring on established veterans to help run your park smoothly
Time Travel for Dino Eggs: Go back in time to retrieve the hottest (and oldest) Dino Eggs
Chaotic Dino Escapes: Handle with care your Dino rampages by switching into first person view
Year Round Challenges: Manage unexpected weather disasters and the expected demands of each season
Unnamed Dino Game
This game has officially just received the green-light to move toward the development phase and therefore we have little to no information other than the dinos will be cute and tamable. Right now we have to make do with the occasional Twitter posts such as: "Here's an important lesson for any dino rancher! Do you have the skills to tame and earn the trust of wild dinos." You should also check out the adorable GIFs of dinos below and give them all the support they need!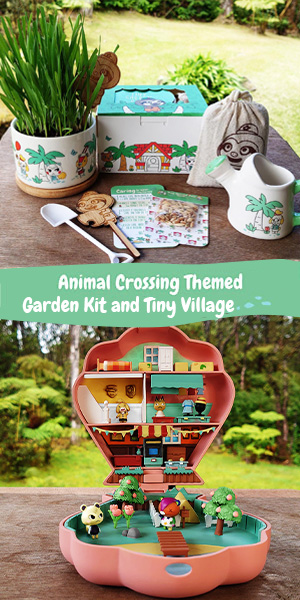 About This Game by Italic Pig
It's a casual prehistoric-themed farm/social simulation game where you can catch, collect & ride dinos on your ranch. Build dinosaur pens, keep them happy, and upgrade your farmhouse. Each dino will have different decor needs and preferences for their pens. There will also be a range of colors available for the dinos. Each species will have a specific pool of colors that you can find naturally in the wild.
Adorable Twitter Posts
Fossil Hunters
If you can't wait to play games with dinosaurs in them, then you can actually play Fossil Hunters right now on PC, Nintendo Switch, Xbox One, and PS4! This game was created by indie developer Reptoid Games, based in Canada and you can go to their official website here. Sure this game isn't really about live adorable dinos but you can assemble their bones, solve puzzles, and explore underground caverns with your friends!
About Fossil Hunters
Fossil Hunters is a casual action-adventure game about digging for fossils and building your own dinosaurs. You are an adventuring Fossil Hunter who has traveled to a remote, mysterious dig site to discover the most incredible fossils the world has ever seen! Discover and assemble your own fossil creations and avoid cave-ins, monsters, and traps while you explore exciting underground environments. Find secrets, treasure, and more as you uncover clues to the whereabouts of the fossil hunters who came before you, and endeavor to reach the very bottom of the caves.
Key Features
Modular fossil building system allows you to build any way you like
Your journey is your own: fill your field journal with notes, secrets, and sketches you discover along the way
Play with up to 3 other friends in the frantic local co-op mode
30 hand-crafted levels with new fossils, secrets, and power-ups to discover
Play as one of 4 unique Fossil Hunters with multiple colour variations
Lush, fully orchestral soundtrack
Furthermore, if you want to tame more dinosaurs right now, check out our earlier article on PixARK, the cuter version of Ark. Hope you enjoyed that ride!