Cubicity: Slide Puzzle is a new puzzle game released on March 20th, 2019 by indie developer, Pirate Parrot. In this cube-tacular puzzler, the player takes control of different animals to help reach their destination and complete the level.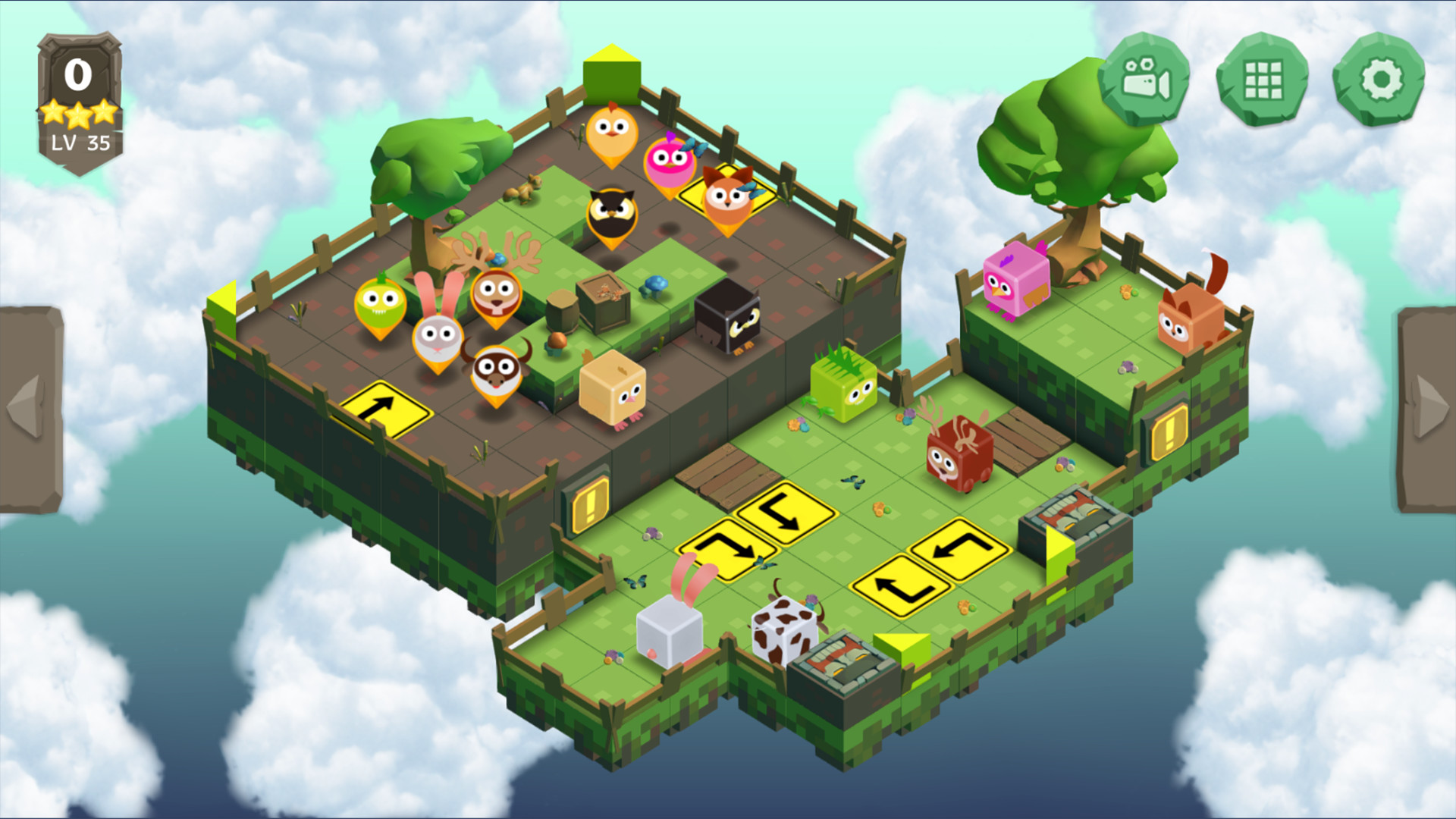 Content
If you have ever played with a sliding tile puzzle, this game is exactly that but in 3D. The levels increase in difficulty which is refreshing to have a decent challenge in a puzzle game and if difficulty isn't your thing, you have the option to buy items to help make the levels easier.
Graphics
The graphics are cube-riffic and adorable which is perfect for this game and feels right. I found myself excited to unlock the next cubic creature as they all look unique and adorable.
Gameplay
Cubicity: Slide Puzzle is called a "slide" puzzle for a reason, the game wants you to literally slide the animals with your finger. This is a little weird as I don't own a touch screen monitor for my computer (yet). The controls could feel better with an option to make it compatible with the keyboard but they work.
Sounds
The music in the game is similar to that of K.K. Slider in Animal Crossing where it sounds like the animals are the ones singing the tunes which is adorable. As for the gameplay sounds, they were not memorable but with music like this, that's just fine.
Content
This game has a decent amount of content including 95 Levels and more being released in the future. The developer has also announced a level designer which will be released at some point as well.
Final Thoughts
Cubicity: Slide Puzzle runs for $4.99 on Steam, which is a good price given the amount of levels and amount of cubic fun it offers. If you like puzzle games and animals, this one is worth taking a look at the next time you're looking for a challenge. Happy Gaming!