I'm so excited every time I get to share updates with you on Critter Cove, a town-building and exploration game by Gentleman Rat. The main focus of this update, Devblog 8, is the increasing variety of player character customization and a look at the changing island to which you'll be meeting plenty of interesting characters. Critter Cove is still in early development so things are still subject to change as they progress.
Mix and Match Body Parts
We got to see a video of the early character creation featuring a human character and a fox character. As the developers have mentioned previously, you'll be able to swap limbs and heads with any other animal options and change their colors. The mechanics are now in place and we have a good sample size of all of the animal variations with a video below. Looks like you can be a mouse, an owl, an otter, a lemur, a dinosaur, a raccoon, a beaver, and everything all at once! The list is still growing so I can't wait to see what's next.
Help Fix Up the Town
Previously, the town was barren and you had to build it up to make it great again. This is done by fulfilling requests from the villagers and befriending them. Villagers that will be going about their daily routines and reacting to things that you do and accomplish. The developers have decided to go another route with the town as it " it looked and felt barren at the start." Now all the buildings are already in place, however, they need major repairs. It'll be a great way to know what you've fixed and how much work there's left to do!
Next up, we get our first view of the interior of a shop run by an adorable raccoon critter. You'll be able to physically view all of the shop items as they are and purchase them by walking up to and selecting them. Once purchased an item is sold out until it is restocked the next day. Shops can be upgraded to display more wares.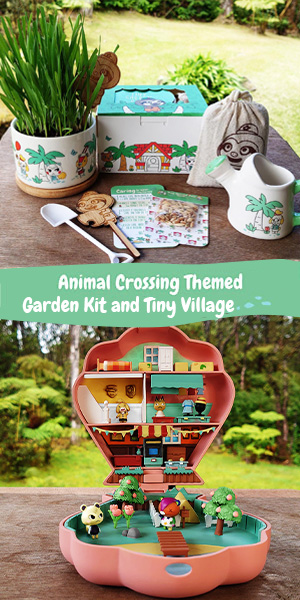 To follow along another town-building game, I recommend checking this one out here: Rolling Hills: What We Know About This Sushi Restaurant Management Game.