Restore the Planet and Raise Loddles!
Welcome to GUP-14, a vibrant alien planet that needs your help. In Loddlenaut, you play as an interstellar custodian who has been hired by the spacefaring mega corporation GUPPI to clean up their mess. They've inundated GUP-14 with pollution, and want you to restore the planet.

Loddlenaut is an open-world ocean adventure where you'll get to explore this beautiful alien planet, along with the corporate ruins of GUPPI. You'll find remnants of their buildings, ships, and machinery that have all sunken to the bottom of the ocean. Use your bubble gun, clean up the trash, remove oil spills, and uncover clues about the past inhabitants. Unlock better gadgets to help you clean up different types of ocean pollution. Recycle the trash you collect and use it to craft items.

While you're at it, have a little fun and make friends! Loddlenaut features some very adorable little ocean creatures called loddles. They look similar to axolotl. You can feed them ocean fruit and raise them. Cleaning their environment will also help them thrive. Though, depending on their diet, they will grow and evolve to better survive the ocean and the pollution. And when they're stronger and their home is cleaner, you can release them into the wild and watch them thrive. You may even come across eggs they've laid that you can then incubate to hatch and raise more loddles!
Coming Soon!
There is sadly no release date available for this adorable environmental clean-up game. However, you can play the demo for Loddlenaut on Steam. You can also wishlist it on Steam. There don't appear to be plans for Loddlenaut to be on other platforms at this time.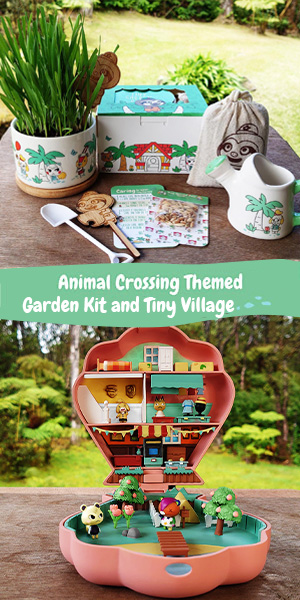 For more clean-up games, check out No Place Like Home, Fresh Start Cleaning Simulator, or even Unpacking for some organizational fun.