[dropcap]A[/dropcap]nimal Crossing fans are waiting for Nintendo to announce a new game in the series. With the recent update to Animal Crossing: New Leaf Welcome Amiibo, some new gameplay elements where poured into the aged game, to keep players entertained. Later on Nintendo released Happy Home Designer the spin off game of the original Animal Crossing, while it was received well by most players, it was considered to be no replacement for a fully grown Animal Crossing game.
For all the people who do not own a Nintendo device to enjoy the beloved game, there are very few to no alternatives. Stolen Couch game has released Castaway Paradise, which is the closest thing to Animal Crossing on mobile devices. The developer has now published a new game – called Castaway Home designer.
The game aims to step into the footsteps of AC: Happy Home Designer, and it succeeds in doing so. It is a hybrid game between AC: Happy Home Designer, the Sims and Castaway Paradise. You will be filling a village with homes. Your job is to decorate, beautify and create a stunning looking village. Options are endless with more than 1000 items to choose from. The game is now available on iOS and Android. You can watch the first gameplay trailer below.
You may download the game on the App Store for Free here, and you can get the game on Android here.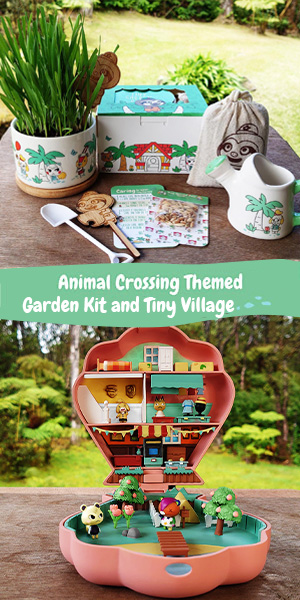 Description
People are calling this app the best game to design your own interiors in! Create beautiful, stylish interiors that show how creative you are! Youtubers can't stop streaming Castaway games, download and find out why!
In Castaway Home Designer the player is the mayor of a tropical island, but also the personal interior designer for all the citizens. The player earns currency in the form of Gems by creating unique and stylish interiors. There are over 1000 pieces of furniture to use. Earn more Gems by listening to the likes and dislikes of the citizens. By developing the island and building more houses a colorful paradise will be discovered.
Castaway Home Designer is the second game in the "Castaway" franchise which started with Castaway Paradise in 2014. More Castaway games are planned to be released in the coming years. Each Castaway game shares the same universe and characters. However, each Castaway title has a different game genre. For example Castaway Paradise is a life simulator game, while Castaway Home Designer is a interior design game.
* Discover over 1.000 item cards
* Decorate dozens of homes
* Design your own village
About the Game
You can create your own tropical village? What If I told you you can visit all the houses in 3D? What if I told you there are over 1000 items you can use to decorate with? I would tell you to download Castaway Home Designer right now.
Castaway Home Designer is the next game in the Castaway game series. You don't have to play the other Castaway games to enjoy this one. Each Castaway game is stand alone, but shares the same joyful cast of characters you will love. If you like home designing, interior design, you will love Castaway Home Designer. If you are looking for a more adventurous stay on a tropical island, you should also try Castaway Paradise!