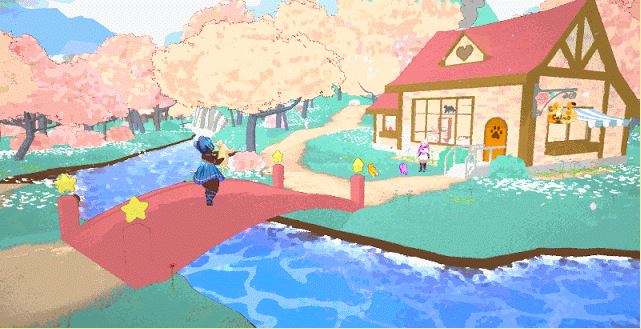 Calico is one of the cutest upcoming cat games and today the developers released a free playable demo in celebration of the ongoing Steam Festival.
Calico came about due to the game developer's obsession with cats, magical girls and fluffy animals. However, wanting to create a game that would appeal to everyone, she also included creatures such as lizards, birds, deer, raccoons, dogs, turtles, red pandas, foxes, etc.
Calico Magical Girls running a Cat Cafe!
Running a cat cafe is not the only things that players can do. The game also incorporates enjoyable aspects from other popular gaming franchises such as Animal Crossing. Similarities between Calico and Animal Crossing include the simulation aspects of both games, and the ability to place furnitire and decorations in your buildings. A perk about Calico however, is that the animals will not leave, the shop never closes, and crops never die.

Calico Demo
The free demo shares a little bit of the magic that players can expect from the full game release later this year. If you'd like to take a peek at this magical game I strongly recommend you download and play the demo today right here.