Relax and Build
City building games certainly aren't a new concept. We've even covered a few of them, like The Colonists, where you control a fleet of robots who do your bidding. Harvest resources, refine them, and use them to build your city. There's also Before We Leave, which has you rebuilding settlements on the surface of the earth and eventually colonizing space. You'll have to manage your resources, build, and harvest crops. SimCity is also a popular one where players have to make certain decisions to keep their citizens happy while building up the city. Gourdlets stands slightly apart from the rest.
Gourdlets is a cute city builder by developer AuntyGames promises to be even more relaxing. There are no tasks to complete, no resources to gather or refine, and no citizen requests to meet. It's simply a delightful little sandbox city builder perfect for those who want the creativity of a city builder without the pressure of tasks and requirements.
You start the game with a railroad, a small piece of land, and a bench. It's up to you to grow the land and make it the city you want to see. You can lay down several types of terrain, like grass, sand, dirt, and snow. There are trees, flowerbeds, and even fences to use for decoration. And of course, there are a few different homes you can place. Design and build the wonderland of your dreams in this charming pastel sandbox, and watch as the Gourdlets move in and live their little lives. What will you create?
Available Now
Gourdlets is available now to play for free on itch.io. It is also coming to Steam, but currently has no release date available. You can add it to your wishlist, though. You can also follow the developer, AuntyGames, on Twitter for updates, or read the comments on itch.io for information on updates, as AuntyGames is active there too.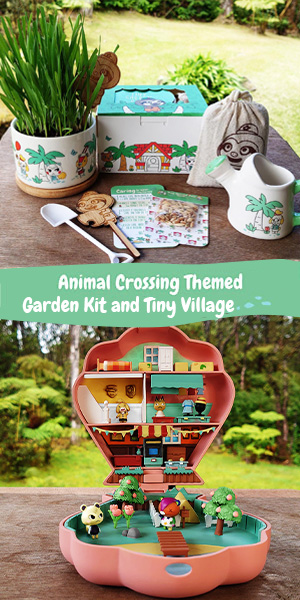 For another city builder, check out Biz Builder Delux!