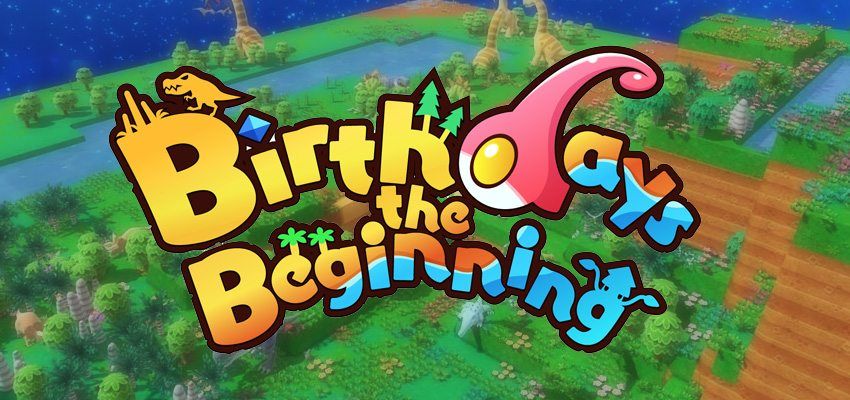 Birthdays the Beginning gets new PS4 Patch
Birthdays the Beginning has only been out a week in North America and already has it's first patch update. The new update for Playstation 4 is a marked improvement from the launch version.
You can read the latest patch notes below.
Version 1.01:
Horizontal movement added to View Mode.
Added a function to allow users to toggle the UI on/off while in View Mode.
Added a function to enlarge and shrink the Mini Map.
Mini Map can now switch between four display types: Display All / Animals / Plans / Uncaptured
Added markers to organisms that have not been captured.
Capture range extended.
"NEW!" will no longer display in Life News for organisms that have previously been captured.
Free Mode now unlocks after clearing Episode 1.
Added and revised Navi descriptions that display during Episode 1.
Rivers can only be expanded up to 3 spaces in Episode 2.
Some of the control descriptions that appear at the bottom of the screen during gameplay have been changed.
When the cursor enlarges upon leveling up, the cursor will automatically change to that size.
Added explanation of game systems to Game Info menu.
Data that is transferred into Free Mode is now separated into Player Data and Terrain Data.
HP will no longer decrease after capturing all organisms.
Save data is now numbered, and the name of your avatar will appear in the title of save data.
Requirements to earn the "Riding the Waves of Time" trophy have been changed to 3 billion Cube Years.
A map will now appear in View Mode so users know which direction they are facing.
Camera will no longer collide with terrain while in View Mode.
Added Capture notification.