The most adorable dog-owning dating sim has gotten a new release date after being temporarily delayed.
For those that missed it, Best Friend Forever is the first dating SIM game where your pet helps you find love. First, you must find the right doggo to help you on your quest for love. Then, you mingle with the local singles until you find your perfect match, again.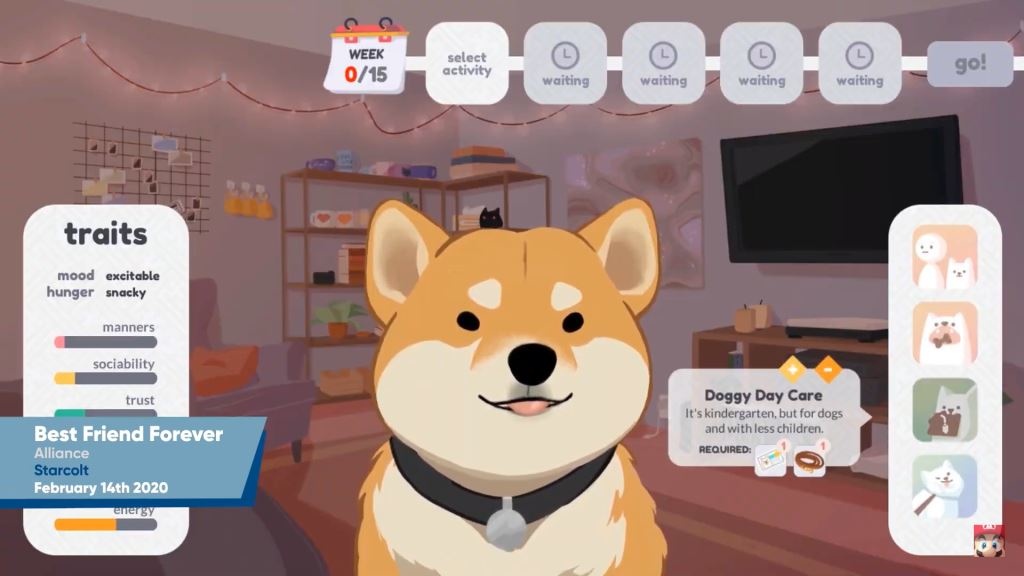 This unique dating sim was originally slated for a release date of June 18th, but was delayed. The only mention from the developers of why the delay was "due to circumstances beyond our control." No worries though, the game is finally ready for its official release date of August 27th, 2020.
If you don't feel like waiting that long to give this adorable game a try, there is still a demo available on Steam. There you will also find more information about the game, including some cute pictures and even a trailer.
Best Friend Forever Announcement Trailer
More info
For more information on the game, you can also follow this title on Twitter. For more great games with doggie headliners, check out my coverage of To The Rescue, the worlds first dog shelter simulator game.