The independent game community is quite a strong one, and has produced many games available for Switch!
Maybe the best thing about an indie game is that you know whoever made it really cared about what they were making. A true passion for one's work tends to show in the final product. This much cannot always be said for some of the bigger games out there, that take many people to create. Many times, indies are even made by a single person with a drive to share a part of themselves with the world.
If you also happen to always be on the lookout for a good indie game that you can play on the Nintendo Switch, here is a list of the ones that I personally like and are available now. I like to keep track of the news on upcoming indies, like Calico and Mineko's Night Market, as you know. But knowing about games coming soon is never as fun as finding out about some hidden treasures you may not know about that you can play immediately.
Baba Is You
Baba Is You is cute little puzzle game that uses word combinations to solve puzzles and proceed through the world. In the game, you will use your character to move different parts of sentences to change the world around you. You can sometimes even change the goal you have to achieve simply by moving the right words to the right place. The game has a very simple yet cute feel, and costs only $15.00 through the Nintendo eShop.
Untitled Goose Game
With the exploding popularity of this title, it might come as a surprise to some that Untitled Goose Game is actually an independently made game. Developed by House House and published by Panic, Goose Game hit huge with the gaming community for its whimsical and hilarious theme. Take on the role of goose that is determined to break the world to pieces with simple shenanigans. You can try out this indie hit for yourself now for just $19.99 through the Nintendo eShop.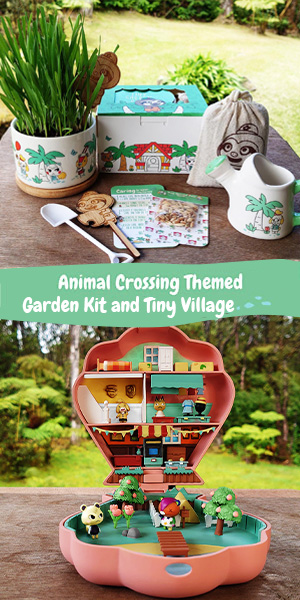 The Touryst
You are just arriving at the Monument Islands. Want to go swimming? Or rather take a dive into the deep sea? Or do you want to visit the amusement arcade, do some shopping, dance at the beach party? Fancy some surfing? Or will you talk with the strange old tourist and listen what he has to say about these ancient mysterious monuments…This action/adventure arcade puzzler developed by Shin'en Multimedia is available now for only $19.99 in the Nintendo eShop.
Kine
Kine is a 3D narrative puzzle game about three daring machines that aspire to be musicians. Embark across a theatrical dreamscape by solving a wide variety of increasingly difficult 3D puzzles. Guide Euler, Quat, and Roo as they struggle to form a band and find their big break! Kine is developed by Gwen Frey, published by Chump Squad, and is available for only $19.99.
Overcooked 2
The Overcooked games are pretty well known at this point. Dash around the hectic kitchens to prepare all manner of insane and intricate dishes. Play solo or with friends in an attempt to not be overcome by demand, and "overcook" all of your dishes. Overcooked 2 is currently available on the Nintendo Switch and costs $24.99. A bit more pricey than the rest of the Indies, but rest assured that much TLC has gone into making this game as fun and whacky as possible.
Stardew Valley
Everyone who is anyone knows about Stardew Valley. The epic life-sim game took the world by storm and already has had some-likes spawn in its wake. Live the life you want and build the farm of your dreams in Stardew Valley. With so many wonderful updates to the game, and always more to come, Stardew is one that will be played through the ages. You can try this amazing title for yourself on the Switch for just $14.99.
Cuphead
Cuphead has been reputed as an adventure certainly worth your time and money, especially with a price tag of currently only $14.99. Cuphead is a hand-drawn run n' gun game with heavy focus on boss battles. The game is designed in the old-school 1930's rubber hose animation style, and even includes some classic jazz to keep the tempo matching the art. To get your hands on this whimsical title, simply visit the Nintendo store now.
Golf Story
Golf Story is an uber-cute and silly golfing simulator that combines the relaxation of golfing with the stress of crushing defeat looming in the shadows. Take pride in driving that little white ball all across the eight unique environments , cleverly designed to simultaneously inspire joy and rage! Enjoy going head-to-head with your friends in varied and select-able modes, difficulties and maps. Golf Story is available through the Nintendo eShop for $14.99.
Night In The Woods
Night in the Woods is an autumnal themed indie adventure game. Highly relatable to many, the game shows the crumbling former mining town of Possum Springs. After the protagonist, Mae Borowski, drops out of college and returns to her hometown, she finds things as gloomy and hopeless as ever. But this time there's something more. Strange and eery occurrences are happening. And there's something in the woods. This charming game with beautiful music can be purchased for only $13.99 on the Switch eShop.
Moonlighter
During an archeological excavation – a set of Gates were discovered. People quickly realized that these ancient passages lead to different realms and dimensions. Rynoka, a small commercial village, was found near the excavation site – providing brave and reckless adventurers with treasures beyond measure. Moonlighter is an Action RPG with rogue-lite elements that demonstrates two sides of the coin – revealing everyday routines of Will, an adventurous shopkeeper that secretly dreams of becoming a hero. Try out Moonlighter now for the Switch for just $12.49!!
Ittle Dew
tItle Dew takes the player through a vibrant journey of discovery and engaging puzzles. You will play as Ittle Dew and her adorable sidekick Tipssie who end up on a remote island filled with loot and an endless amount of mysterious adventures. Ittle Dew is an adorable and action packed indie game that you can try now for just $9.99, a great deal on such a wonderful "ittle" game.
These are currently my favorite indie titles available for the Switch, but I'm always keeping my eye out for new ones releasing on this super-awesome console.