If, like myself, you are a late arrival to the Animal Crossing scene, a great and magnificent new journey draws nigh. With the arrival of Animal Crossing on Switch comes a chance to experience this franchise with fresh eyes, along with all the die-hard fans. Being that it is such a unique happenstance (given the popularity of AC), it seems fitting that such a perspective be shared. Given that this gamer's exposure to the collection is exclusively in the Pocket Camp (mobile) version, a fresh eye is exactly what is to be bestowed upon this eagerly awaited epic.
Pocket (boot) Camp
As if to prepare for the grand scheme ahead, AC:PC seems to only cover the basic actions of what is, essentially, the icon for cute-animals resourcing games. The penultimate goal is collecting items and resources to please the picky friends that you choose to surround yourself with.
Although it seems that much of the mobile version is just passing time between events, the primary objective is to acquire all the perfectly pleasing personal items to place about your campsite. The variety of clothing items keeps you in whatever fashion to which you have become accustomed, be it dark and ominous or light and fluffy. With a multitude of themes to fit any lifestyle, transitioning your zone to fit your mood is made quite simple. As far as as cute and bubbly mobile games go, AC:PC is truly the perfect segue into its soon-to-be released, major-console version.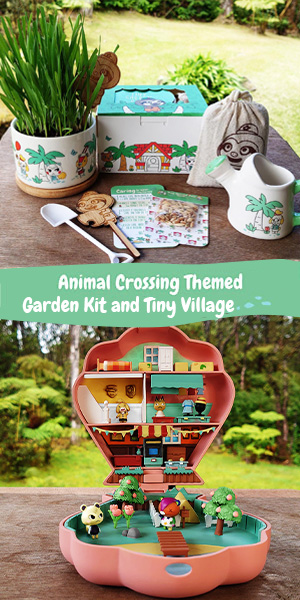 "…Where wings take dream" – GWB
The setting; a colorful world full of cute, sassy animals ready to stick out that wanting hand at a moments notice. An ever-changing world, customized by effort and personal desire, full of tasks to accomplish and items ready to be purchased at unfair prices. This adorable and engaging locale will be home to many cuddly critters, super hyped on the notion of being your bestie, so long as you are willing to make a few deviations in your daily routine to acquire whatever benign artifact they think will bring them closer to contentment.
     Contrived solely from personal whimsy, the decor of the land will change as frequently as the the tides. The townsfolk are always cheery and quirky, never letting woe reach their beady-eyed smile. There is always something to do; from tending your beautiful garden, to spending big bucks on upgrades to your home or town-space. Altogether, the presupposition is that AC Switch will be everything that this franchise was meant to be from the start.  There is much hope and high expectations for the new AC installment, and is unlikely to disappointment.