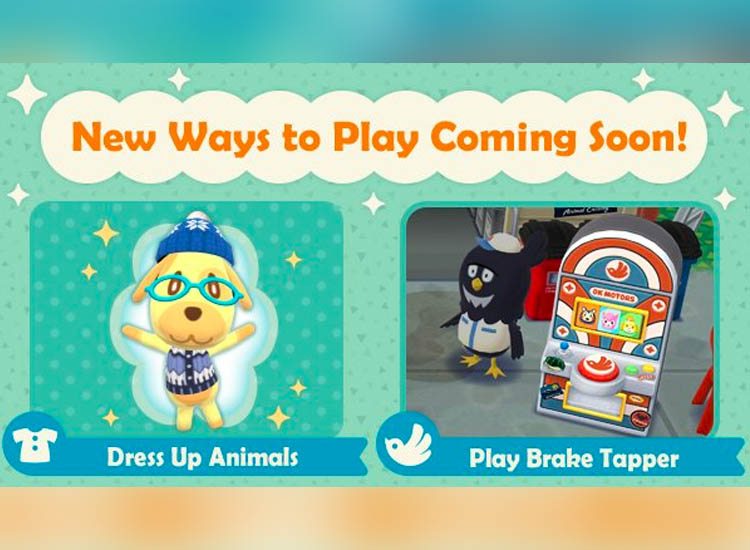 Animal Crossing Pocket Camp Update – Dress Animals, and More New Features Coming
Isabelle just announced some interesting new features for the Animal Crossing Pocket Camp Update. Nintendo posted on Twitter that players will soon able to dress up animals in Pocket Camp. Furthermore the OK Game Machine will be added to OK Motors. Nintendo  did not explain what players will be able to do with the OK Game Machine.
The Gothic event in Pocket Camp ends tonight. Check out the infographic here for some insight information on the Gothic event and some last minute bat catching help. You may also check out our event calendar for pocket camp on most recent, and future events in the game. The Pocket Camp Gothic Event will run from February 1st – February 10th.
The new update is expected to arrive very soon. Animal Crossing Pocket Camp is currently available for iOS/iPhone and Android and is free to start.
Fun and fashion alert! Get ready to dress up your animal friends…then head over to OK Motors and check out Brake Tapper. Ka-ching!  #PocketCamp pic.twitter.com/1Kq20wKhnP

— Animal Crossing UK (@AC_Isabelle) February 10, 2018