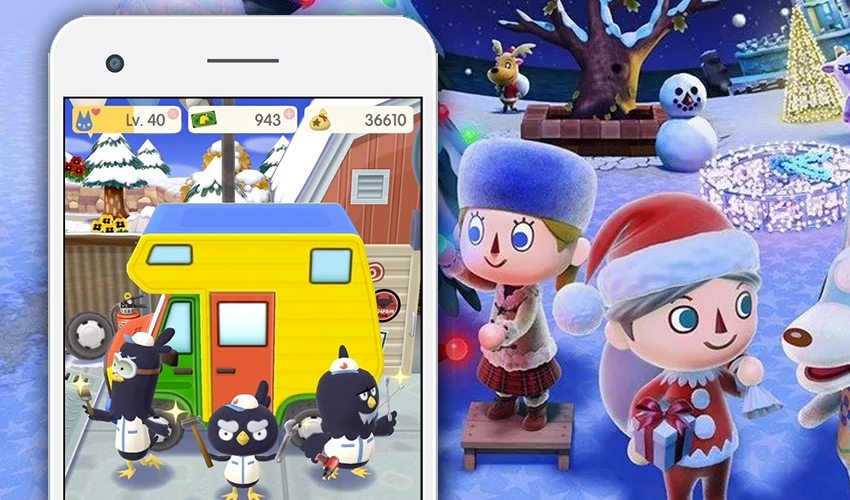 Animal Crossing Pocket Camp – Where is the Snow?
Animal Crossing Pocket Camp has been available for a few weeks now. Ever since the game has been released, Nintendo has been hard at work adding features. The game has seen several content updates. Introducing new Animals, furniture sets and more. The latest patch brought the much anticipated Christmas Event. Players of the game can now craft a large collection of holiday themed furnitures. But where is the snow?.
">
The charm and cozy feeling of Animal Crossing New Leaf and even previous installments of the game is unmatched. Pocket Camp might tie fans over to the next big Animal Crossing Game on Switch, but it sure does not satisfy the needs of a die hard fan of the series as of now. To be fair the game exceeded our expectations for what mobile games usually offer. The cute look of the game, the customization options and more kept us playing for many weeks. But with every day passing, we wonder why some simple features did not make it into the game.
Nintendo has just kicked of a major holiday event. Players can collect candy canes that are used to craft Christmas furnitures. There is even a possibility to get tour full Santa outfit on. But with all that Christmas spirit, players are caught and stuck in a fall looking environment. Orange leafs and wilted gras are covering the landscape, but where is the snow? Nintendo teased snow in some earlier screenshots of the game when it was first introduced.
The lack of weather in the game makes the world feel a lot more static than it should be. Rain, clouds and snow are part of the every day life. There is no reason why this shouldn't be part of Animal Crossing Pocket Camp. It is the simple things that make or break a game. Cutting down a tree you don't like, or planting a tree in a spot you choose might sound like a simple thing., but these sorta things help make Animal Crossing the game we all love.
Of course Pocket Camp has just launched, and there is plenty of time to add more features. Let's hope Nintendo will bring the mobile experience just a little closer to Wild World, New Leaf and others.  What are some features you miss in Pocket Camp? Let us know in the comments below.