During todays surprise Nintendo Direct, the big N shared a bunch of Mario related annocuments to celebrate Marios 35th anniversary.
Animal Crossing has seen previous collaborations with Mario as Pocket Camp received a Mario event and themed furnitures when Mario Run first launched on mobile.
Today Nintendo announced that history would repeat itself with a brand new Mario event coming to New Horizons. Nintendo was shy to announce any more specific details about what players can expect but promised that more information would follow, possibly in the upcoming Animal Crossing New Horizons Direct that will talk more about the Halloween update coming next month!
If the New Horizons crossover event is anything like the one in Pocket Camp we can look forward to a bunch of cool themed items and maybe we can even welcome Mario as a special guest on our islands?
Animal Crossing Fall Update
Nintendo recently shared a video about what to expect in September and already teased the Halloween event as well!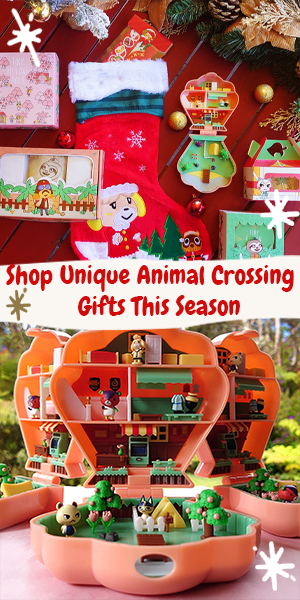 And if you are already in the mood for the Fall season, take a peak at these adorable Animal Crossing New Horizons fall clothing collection.