Animal Crossing
Animal Crossing New Horizons Players Using Mario Pipes In Amazing Fun Ways
Nintendo recently released the Mario collection in Animal Crossing New Horizons and the Mario Pipes are the true highlight.
There are plenty of new Mario themed items you can collect through the Nooks Shopping App, mushrooms, coins, stars, Whomp blocks, bricks and so much more. One of the most interesting items you can grab is a fully working Warp Pipe!
Not only do they look identical to the ones you know from any Mario game but they also feature a fun function! Once you place two working warp pipes on your island you can hop in one of them and you will be teleported to the second one. This can be a great way to travel around your island.
But even more interesting, if you place more than two warp pipes on your island your destination will be randomized making for some fun scenarios.
And of course give how creative the Animal Crossing community is, it comes at no surprise that some players have already found brilliant ways to use the new warp pipes!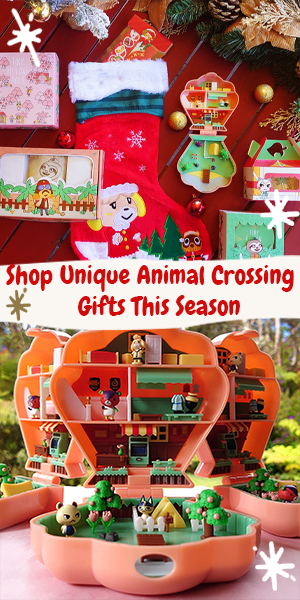 Sanrio Collection is coming back to Animal Crossing
If you haven't seen all the new furniture and villagers coming to Animal Crossing New Horizons, make sure you take a peak at the Sanrio collection featuring Hello Kitty and more!