There are only a few weeks left until Animal Crossing New Horizons and thanks to GameSpot we have some cute New Horizons Gameplay footage to admire.
The 20 minute video is off screen footage but gives a good look at some local coop play. In the clip you can get a good look at the fishing mechanics in the game that seem to be very close if not identical to the ones you may know from New Leaf and even Pocket Camp.
Furthermore you can see Isabelle and Tom Nook going about their daily lives! While there isn't much to see we didn't already know, the 20 minutes of gameplay footage show just how cute the game really looks. The detail spent on every bit of the game is impeccable, the house customizations and character design is just beautiful.
Take a look at some examples where Nintendo really went out of their way to make New Horizons the best Animal Crossing game yet.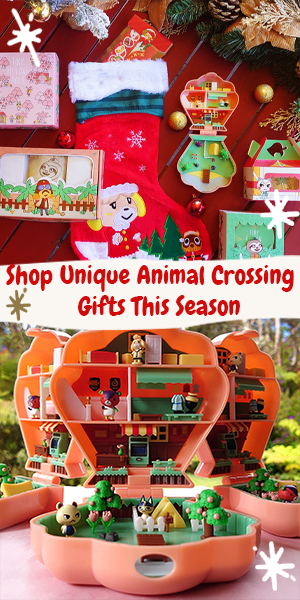 Animal Crossing New Horizons Coop Gameplay Footage
Sit back and relax while watching the Animal Crossing New Horizons Gameplay footage below!
More Animal Crossing News
There is a new commercial revealing a first look at the design studio in New Horizons and don't forget you can still get an Animal Crossing themed mini gardening kit in time for the game! All of it can be found in my dedicated Animal Crossing section right here.