In need of some Animal Crossing Merch? Any real fan of the series owns at least one collectable that is Animal Crossing themed. We will help you to step up your game in 2018, to show your excitement for the beloved series. With a Nintendo Switch release of the game looming around, we can only assume that the Animal Crossing Hype train is just getting started. Below is a list of some of the must have items for any Animal Crossing fan!
Stamps, Stamps, and more Stamps! Get this adorable Officially Licensed Animal Crossing New Leaf Girl and Lisa Stamp Furniture Set right here. Too pink for you? Check out the Leaf Boy and K.K. Slider Stamp Furniture Set right here. But deep down we know you want both sets! We sure do! 🙂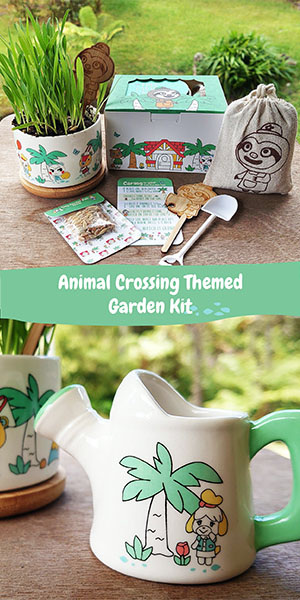 This adorable Nintendo 2DS XL cover is a must have to decorate your beloved console with! Comes with 4 pieces that cover the front, back and inside of your "NEW Nintendo 2DS XL". Check it out right here.
Many Animal Crossing fans will frown seeing this one making the list. However, any real Animal Crossing fan should have one of these in their collection! It is going to be rare to find, and currently they can be grabbed for very little money. The game also comes with two adorable Amiibos, including Isabelle. If you want to own a piece of Animal Crossing Merch History, now is the time. Grab it here.
Sleep with your favorite villagers in this snuggly Animal Crossing Bedding set! Check out the cozy addition to your room right here.
A treat for any collector. The Animal Crossing Plush are so adorable! Check out Cyrus, Kapp'n, K.K Slider, Isabelle, Nook, Faune, Reese and all the other ones here. Wouldn't they look great on your shelve?

This adorable Animal Crossing Pouch holds your New 3DS XL, New 3DS, 3DS XL, or 3DS system, protecting the system from dirt and scratches. It even features two pockets to hold Animal Crossing amiibo cards, how cool is that? Of course you can also hold anything else that fits in this adorable pouch. Check it out right here.
This is a rare find, and if you are a true fan of the beloved villager game series, then you may know this. It is an Animal Crossing world game set exclusive for the Japanese market. But sometimes lucky fans can find it on Amazon. If you don't own it already, add this to your collection right here ( Nook set ) and here ( Isabelle set ).
If you play Animal Crossing, chances are you currently are in debt with Nook. Here is the perfect "Forever a Loan" t-shirt to express your frustration (or love?) with the greedy store owner!
Party Animal Crossing style with these adorable Animal Crossing Sticker pack! Check them out right here, you don't want to miss out on these!
Do you live and breathe Animal Crossing? Or know a die hard fan of the game? This is the ultimate Animal Crossing Gift Basket, a one in a lifetime gift for any fan of the series! We would love to find this in our possession. Check out the mother of all Animal Crossing gifts right here.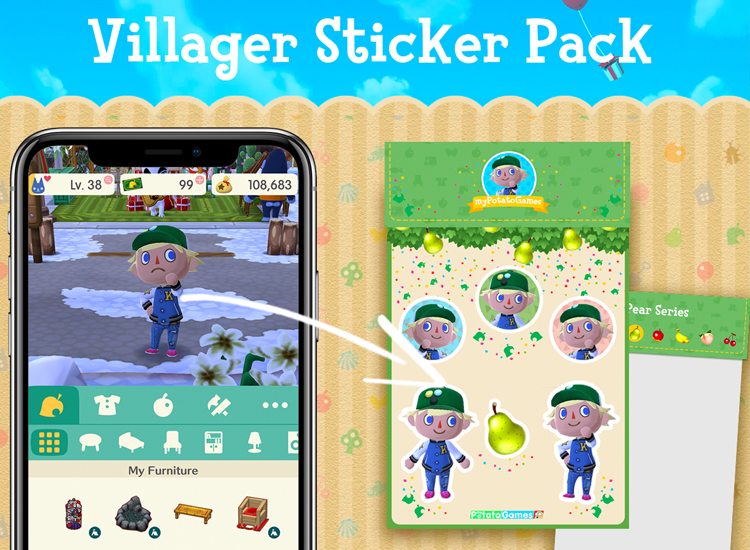 Last but not least, adorable custom stickers with your villager or favorite animal design! Get them here.