The Tiny Village Pals is inviting four new villagers!
The Tiny Village captures all the adorability of some of the most iconic and nostalgic toys and games, and puts them in a little world all for you. This adorable little toy that opens and closes comes with four dolls and some trees you can place right away – and it fits right in the palm of your hand.
Today four new villagers are joining the fun. Brewster, K.K. Slider, Blathers and even Kapp'n who will be bringing his boat along – are now here to share some time in your Tiny Village!
All four villagers come bundled in a beautiful gift box safely packaged inside a pull out drawer box that features all of the villagers included. The pack comes with four villagers and the boat with a flag for you to decorate!
This pre-order bundle is extremely limited and I will not be remaking them once it sells out. This pre-order will ship sometime in mid November.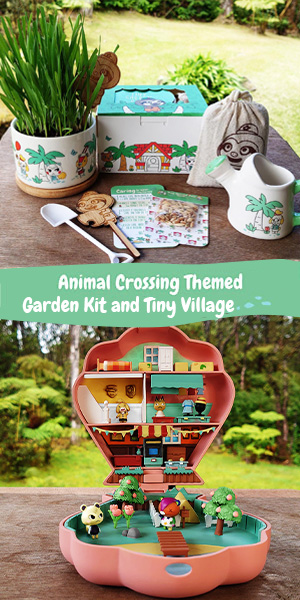 Holiday Shopping Begins Now!
Due to slower than usual Postal Service and the general popularity of the Tiny Village Pals, Tiny Zen Garden and Tiny Garden Pals Gardening Kit I recommend you start your holiday shopping early! Grab some of these adorable items before they are gone!