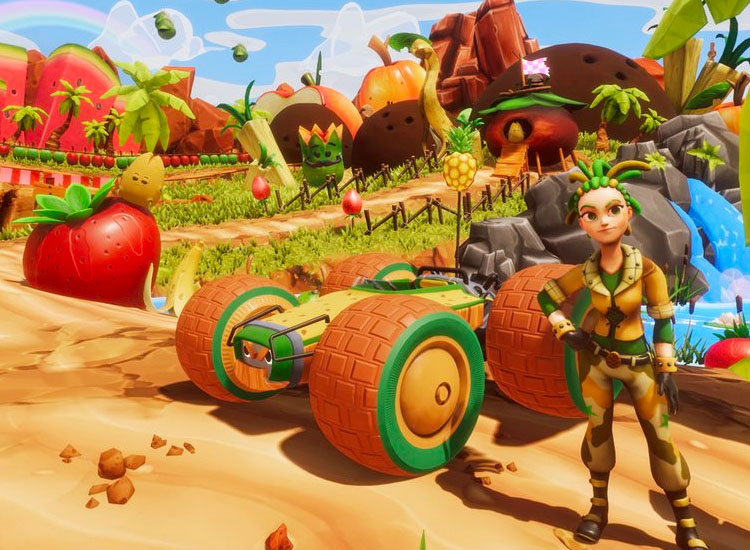 All-Star Fruit Racing Footage Released
Mario Kart fans should be excited about this one. Since Mario Kart 8 has been available for several years on the Nintendo Wii U, and Mario kart 7 is aging as well, it's time for a new goofy kart racing experience. All-Star Fruit Racing might scratch that itch with it's fruity graphics, and banana races. The developers of All Star-Fruit Racing claim that the game is " graphically stunning and incredible fun with a strategic twist that will keep you playing ".
The game will release on Nintendo Switch and Playstation 4 on August 21st – you can place your pre-order right here. To tie us over PQube has released 20 minutes of gameplay to show of the funky kart racing game. All-Star Fruit Racing will feature a whopping 21 tracks, and a bunch of kart customization options. The game is currently available on steam as part of the Steam Summer Sale right here. Check out the fruity gameplay footage below!