Games like Animal Crossing and The Sims are great in a way that they let you design your own perfect world filled only with joy and things you actually enjoy doing – Adorable Home is exactly that!
Adorable Home captures that feeling of your home being your sanctuary, a perfect little bubble where you do only what pleases you and the main currency is love.
Decorate Your Home
Of course there is a natural feeling within us to make our space reflect our personalities. in Adorable Home you can choose from hundreds of different furniture, stairs, wallpapers and more to really make your sanctuary your own. Don't have money? you don't need it! In this game everything is purchased by love!
Cats, Cats and more Cats!
A home would not be a home with at least one or two… three, five or even seven little furry friends! You can adopt a bunch of kitties and share your home with them! Petting, feeding and generously spoiling your cats will generate love which you can use to make your place even nicer.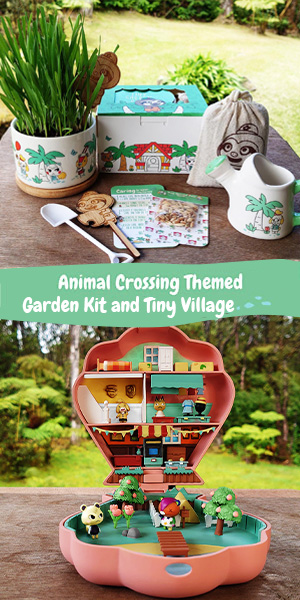 Cooking, Work and More…
Of course there are some things we still need to do, your husband or wife might need to go to work and while he or she is gone you can take care of the house, do some cleaning maybe some light re-modeling and prepare a delicious dinner for the two of you at night.
Play it now!
Adorable Home is currently available on iOS and Android devices for free. The game as you may have guessed does offer some in-game purchases but there is a lot of fun and wholesome experiences to gather without having to put real money forward, after all its a game designed around love and compassion!
More Relaxing Gaming for You!
If you love this relaxing game style you might want to take a look at Unpacking a zen game about organizing your home.
For the ultimate relaxation check out this Animal Crossing themed Gardening kit – these Tiny Garden Pals include everything you need to start growing your own zen garden in form of a Japanese Succulent or Vibrant Green grass in time for New Horizons!