Now is your chance to chill with Harv in your very own Animal Crossing themed Tiny Zen Garden.
Looking for a wonderful way to spruce up your personal space? Trying to find that perfect gift for the Animal Crossing fanatic in your life? Or would you just like a charming little Zen Garden to help you find peace at any time you may seek it? If you answered yes to any or all of these, then this little Animal Crossing themed Tiny Zen Garden Kit may be just the thing you are looking for!
The adorableness of this little Zen Garden cannot be overstated. It features a small, hand-painted scene of one of my favorite characters in the Animal Crossing series, Harvey. No one more chill than Harv. And now he can help you "find your center" in your very own home.
The whole kit starts with a fenced in "Zen Zone". You will recognize the fence as being the Picket Fence from ACNH. You will fill the zen zone with the sand (included in the kit), then place the various composition items to your liking. I added my own moss for effect, but you can choose to add any greenery you wish to bring it to life more. The included items are as follows:
1x Harvey Figurine
1x Harvey House
1x Harvey House firewood stand
1x Zen Bridge
1x Cherry Blossom Tree
6x Stones
1x Sand rake
1x Themed Gift Box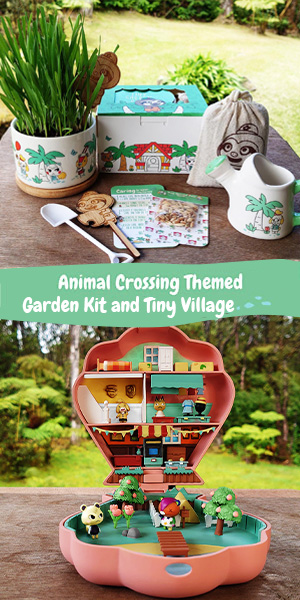 Once your scene is complete, just rake the sand into different shapes and patterns until nothing matters and you are one with the universe. Zen accomplished! And all of this comes in an adorably packaged kit, so feel free to give it as gift to a friend or loved one.
If you want to get one of these limited Animal Crossing themed Zen Garden kits, you can do so right here.