With the season of gifting upon us, Animal Crossing New Horizons Merch makes it way to the west.
If you are already in mood for the holidays you may be thinking about little as well as big gifts to share with loved ones this year. With a large portion of this seasons shopping to take place online, it may be best to collect gifts a little earlier than usual.
There is a big wave of Animal Crossing Merch currently available on major retailers. I have collected a few of the most adorable things that you can gift to any Animal Crossing fan or maybe even treat yourself to something special!
Take a peak at this little list of cute and heartfelt things – all Animal Crossing themed!
Animal Crossing New Horizons Mini Backpack
This adorable little backpack fits everything you need to take New Horizons on the go. It even has a super cute little bell keychain attached to the backpack – and it comes in different colors! Get it right here.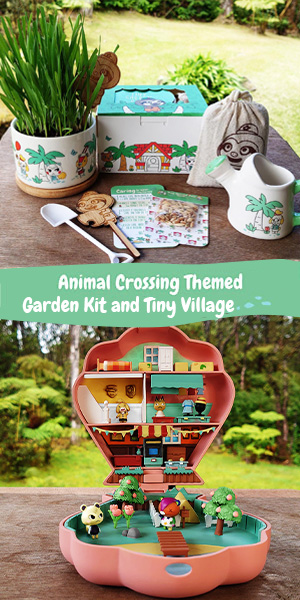 Animal Crossing Beanie – Celeste Edition
For the colder months ahead of us why not get this super cute Animal Crossing themed Beanie? You can grab one for yourself and/or a loved one right here.
Animal Crossing Water Bottle
Everyone needs to drink some water, at least every now and then. This water bottle makes the otherwise mundane task a lot more fun. You can get it right here.
Animal Crossing Console Grip
If you are one of the lucky few who own an Animal Crossing themed Switch, you can get this soft grip in matchings colors right here.
Animal Crossing Socks
Cozy up with these super soft and most adorable looking socks! Get your pair right here!
Animal Crossing Ankle Socks
If you are not a big fan of the socks above, you may enjoy these ankle socks a little more, get them right here.
Animal Crossing Coffee and Tea Cup to Go
Enjoy a coffee on the go? Or just like a semi-spill proof coffee and tea cup to slurp on while playing New Horizons? This one is the most stylish way to do so! Get yours right here.
Animal Crossing Collectors Box
This adorable collectors box include a couple of sweet Animal Crossing items and comes in an iconic villager moving box. Get it right here.
Animal Crossing Sling Bag
How about a cute Animal Crossing Sling bag featuring the iconic leaf pattern? Here is your chance to get one!
Animal Crossing Island Guide
Everything you need to know about the most adorable village simulator, tips, tricks and secrets are revealed in this handy guide. Get it right here.
Animal Crossing Tote Bag
Do your shopping in style with this Animal Crossing tote bag featuring no other than Tom Nook, Timmy and Tommy. Get it here.
Tiny Animal Crossing Themed Watering Can and Gardening Kit
Start your own tiny garden and tend to it with a matching tiny watering can, get this adorable limited kit right here – there is even this adorable Animal Crossing Holiday card set to go with it!
More gift ideas
If you know someone who already owns a Switch or will be getting a Nintendo Switch for the holidays, take a peak at this list!