These games are a must have for any Nintendo Switch owners!
If you own a Switch chances are you enjoy adorable and relaxed video games. The hybrid console is perfect to cozy up with a cup of tea and play some laid back video games.
Of course there are must haves such as Animal Crossing New Horizons and Stardew Valley but there are many other games that have released for Switch over the years that have become forgotten gems!
No matter if you are an experienced Switch owner or if you just joining the fun, here are some super cute games that you should consider adding to your games library.
Layton's Mystery Deluxe Edition Plus For Switch Announced
The Deluxe Edition Plus combines Layton's Mystery Journey: Katrielle and Millionaires' Conspiracy Deluxe Edition Plus all in one big package. In the Plus edition you can change the voice acting between the original and the new one at anytime in the game.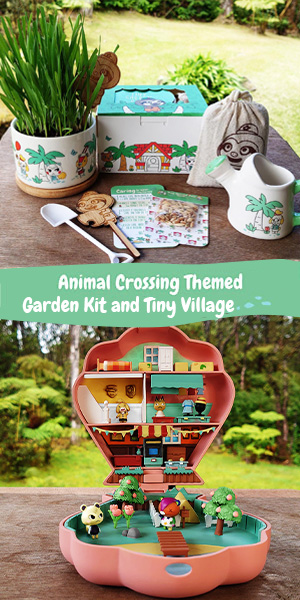 The game is iconic for its immersive gameplay, mysteries and overall amazing storylines.
Learn more about Layton's Mystery right here.
Little Dragons Cafe
Little Dragons Cafe is the latest game by Yasuhiro Wada the original Harvest Moon creator. In little Dragons Cafe players choose between a boy or a girl, who are twin siblings. You will be able to gather ingredients and cook recipes in order to run your very own Cafe. Furthermore players will be able to raise a dragon. A fully grown dragon can even be used as a method of transportation to reach far away spots on the map. 
More info on Little Dragons Cafe right here.
Spiritfarer
Spiritfarer has everything you'd want in a laid back, cozy up kinda game but this title features a storyline that will guide players through an emotional journey. Spiritfarer is essentially a game about dying – which makes time alive just so much more valuable.
Even though the premises of the game sounds somewhat sad it is a very uplifting and fun adventure that you embark on. In Spiritfarer your time has become more valuable than ever and you choose how you want to spend it and more importantly, who you want to spend it with. Include your loved ones as you build up and decorate you very own ferry to embark on an adventure of a lifetime.
More details on Spiritfarer right here.
Yonder: The Cloud Catcher Chronicles
For those with their head in the 'clouds', who have not yet played or heard of Yonder: The Cloud Catcher Chronicles, it is an aesthetic open-world adventure game. It was initially released for PC and PS4 on July 18th 2017. It was released for Switch on 17th May 2018.
My Time at Portia
The sequel for My Tome At Portia is already in the works but for now you can still enjoy this charming farming and life sim adventure!
The simulation RPG developed by Pathea games is a title that despite drawing comparisons to other games of the genre such as Animal Crossing, Stardew Valley and Harvest moon, manages to carve out its own unique experience that is certain to find a committed and hardcore fanbase.
Players can fish, farm, mine, build, converse with townsfolk, get married, fight bosses and traverse dungeons. Moor features such as a while crafting system have been added since the game first entered early access. More updates are planned for the days, weeks and months to come.
Learn more about My Time at Portia here.
Story of Seasons Friends of Mineral Town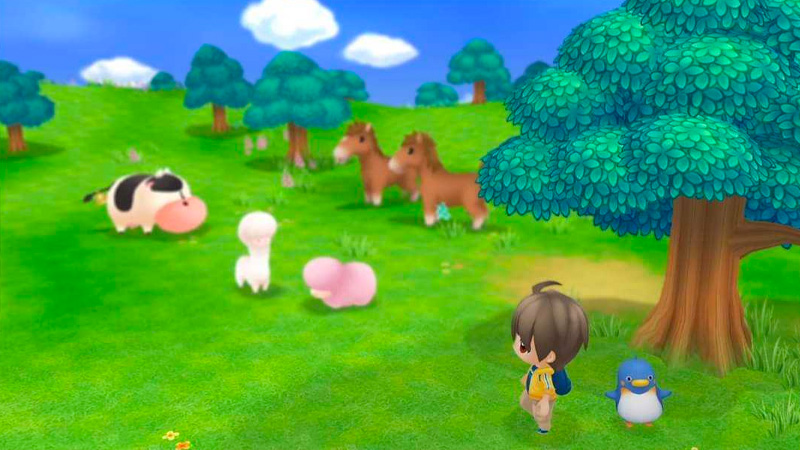 Story of Seasons Friends of Mineral Town is a remake of the much beloved and highly praised Harvest Moon Friends of Mineral Town that originally released on Gameboy Advance – many, many years ago! And now it is finally coming to Nintendo Switch with all new features and upgraded visuals!
More details on the remake right here.
Cozy Grove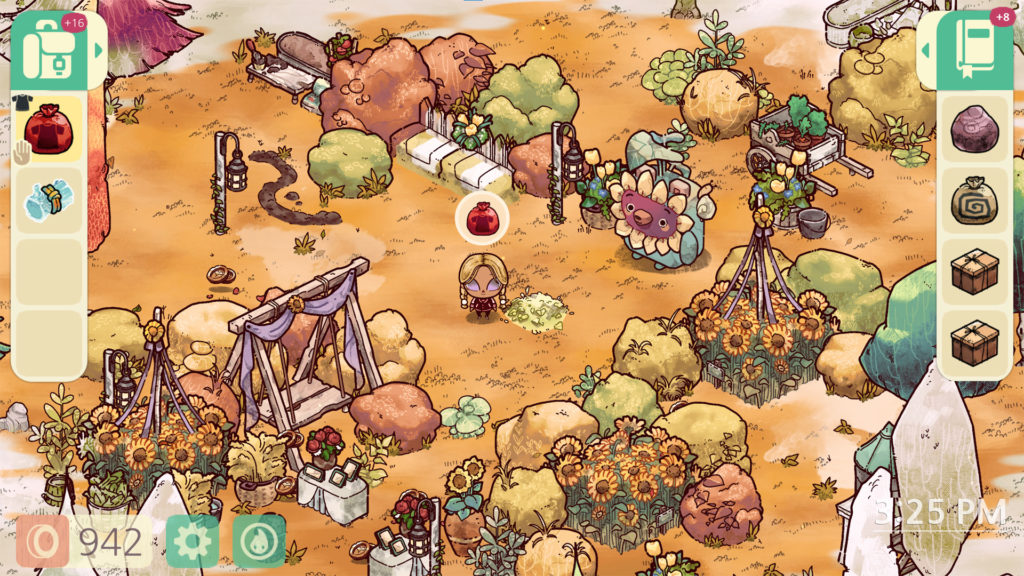 If you enjoy the charm of games like Animal Crossing, Cozy Grove is an absolute must have. It takes place on a remote island where you spend your time building your home, fishing, farming and helping the ghost spirits around you.
Learn more about Cozy Grove here.
Cooking Mama
Cooking Mama CookStar is a brand new Cooking Mama experience designed specifically for Nintendo's latest console. CookStar offers over 90 incredible new recipes for players to master. The menu ranges from classic Japanese recipes to the most delicious home cooking and the culinary soul comforts of today.

Get some more yummy details on Cooking Mama here.