News
A Look at the Banjo & Kazooie Challenger Pack for Smash
Banjo-Kazooie first released in 1998 for the Nintendo 64 and then Microsoft bought the IP and brought it to the Xbox 360/Xbox One. We talked about the announcement that the bird and bear duo were joining Smash Bros. Ultimate during E3 2019 but we didn't have a confirmed date. During Nintendo's Direct on September 4th, 2019, we were surprised that they announced that Banjo & Kazooie are available right now, along with a new update! After the Direct we were treated to more gameplay footage (see below) by director Mr. Sakurai showing off Banjo & Kazooie's moves, the stage, and the music that comes with this Challenger Pack (3).
Banjo & Kazooie Moves
Banjo & Kazooie's moves that we were shown are pretty familiar and stayed true to the original game. The list is as follows:
Dash is Talon Trot
Jumps are Flap Flip and Feathery Flap
Neutral Attack is Banjo's Claw Swipe
Flurry Attack is Rat-a-tat-Rap
Dash attack is Forward Roll (also used by Donkey Kong)
Down Tilt is Beak Barge
Up Smash is Bill Drill (which shows a slightly different way of using Kazooie)
Side Smash is Breegull Bash (or Bird Bash)
Natural Air is Wing Whack
Back Air is Air Rat-a-tat-Rap (3 hits)
Down Air is Beak Buster
The Special Moves include: Egg Firing (can be used with the following move), Breegull Blaster (in style of the FPS mini-games but can only be used 5 times), Wonderwing (invincible charge), Shock Spring Jump (using spring pad), Rear Egg (the butt grenade), and finally their Final Smash: The Mighty Jinjonator! This was used as the final blow to Gruntilda, the final boss.
Stage and Music
For the Banjo & Kazooie stage, we're getting Spiral Mountain, the starting hub of the game. When a rotation icon appears in the stage, everything will begin spinning items and all. Meaning, recovery points will be changing around, and platforms and a bridge will occasionally appear. As for the music, we're hearing the Main Theme of Banjo-Kazooie, Mumbo's Mountain, and Vs Klungo, by original composer Grant Kirkhope which is the absolute best.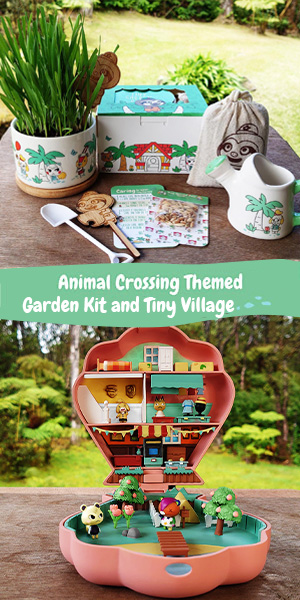 Trailer and More Information
If you're interested in the Banjo & Kazooie Challenger Pack, it's available for $5.99 US. You can also purchase the Fighters Pass to receive all 5 Challenger Packs as each one releases which so far also includes Joker (Persona 5) and Hero (Dragon Quest XI). All characters will be revealed by February 2020.