There's something really appealing about pixel art games. Their simplistic art-style induces nostalgic childhood memories of times when 8/16-bit games were the norm. From highly regarded releases such as Undertale and Stardew Valley, to the influx of upcoming pixel-art games in the making, such as Ikenfell and Eastward, it is evident that retro graphics are still highly in demand, and that pixel art is most certainly not dead. And so here's our 8 favourite modern-day pixel-art games:
Littlewood
Littlewood is a new RPG where you play the role of a hero who has completed their quest of defeating the evil wizard, saved the world of Solemn, and is now trying to rebuild the town of Littlewood. Being developed by the indie developer Sean Young, Littlewood brings an interesting spin to the usual town building simulator by melding together aspects of familiar games like Minecraft and Animal Crossing. Littlewood is out on Steam for $14.99 and will soon be available on Nintendo Switch as well.
Peaceful Days
Peaceful days is an upcoming indie farming RPG game that aims to please fans of the cutsie, yet so engaging simulation game genre. In Peaceful Days you will meet new characters as you stroll through this beautifully crafted town, make new friends or catch up with lifelong buddies – the choice is always yours. Head over here for some more info on the upcoming Peaceful Days game.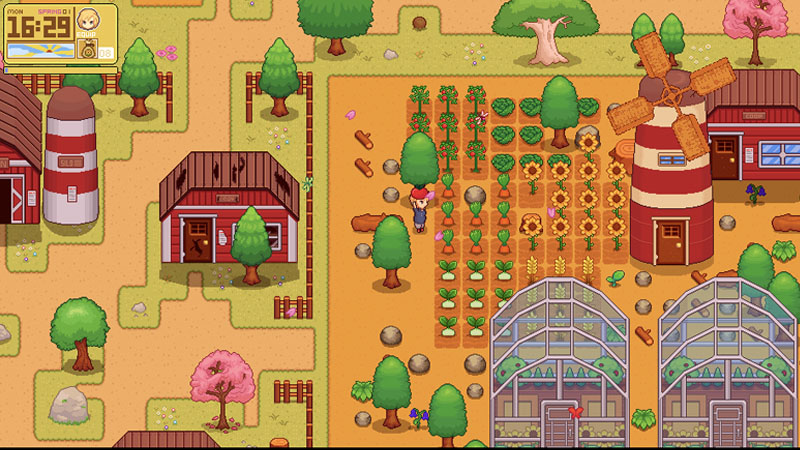 Stardew Valley
Originally released for Windows, Stardew Valley was highly regarded for features such as complex characters, diversity in character customisation and dating, and the game's enigmas and secrets. Its overwhelming success leads to its release on other platforms including Mac, Linux, PS4, Xbox One, Nintendo Switch, and PS Vita. The popular farming sim is also available for Android and iOS. With Multiplayer now available on Steam and Nintendo Switch – soon PS4 and Xbox One, you can also enjoy farming with your friends.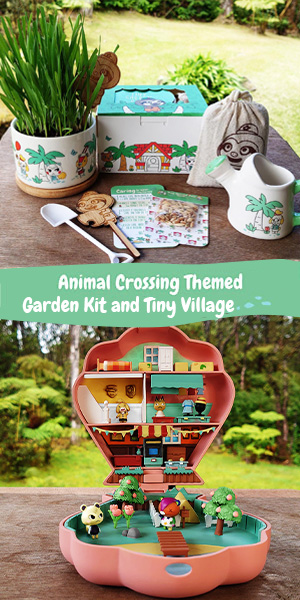 Celeste
Celeste is a narrative-driven adventure platformer featuring pixel graphics. The aim of the game is to help Madeline survive her inner demons on her journey to the top of Celeste Mountain. with over 700 screens of platforming challenges and secrets, and over 2 hours of original music featuring live piano and catchy synth beats, it's no surprise that the game was given a 92% rating by Metacritic upon its release for Switch back in January. At just $14.99, the game undoubtedly offers good value for money.
Terraria
Terraria is an indie 2D Action-Adventure game developed by Re-Logic. The game was initiall released for Windows in 2011, but has since been released on various other consoles and devices. Often compared to Minecraft, features of the game include exploration, crafting, building, and combat with a myriad of different creatures. The game has 'overwhelmingly positive' reviews on Steam, and as of September 2019, has sold 25 million copies across all platforms. At only $9.99 on Steam, the game is affordable and offers pretty good value for money.
Undertale
Undertale is a story-rich RPG by tobyfox with 'Overwhelmingly Positive' reviews. Described as 'The RPG where you don't have to destroy anyone', Undertale is story-rich due to your character's journey, and also due to player choices affecting the game. You play as a human child who has fallen underground into the realm of monsters and thus, tries to find their way home. You encounter both good monsters and bad along the way, which you can choose to spare or fight. There are a variety of puzzles to complete in order to progress, and a variety of interesting areas to explore.
Rakuen
Rakuen is a beautiful adventure game that features a hospitalised boy, who travels to the fantasy world of Rakuen with his mother. Upon its release on 10th May of last year, Rakuen was a firm favorite here at MPG, despite flying under the radar a little. Since then, however, it has obtained a well-deserved overwhelmingly positive review score on Steam, and captured the hearts of many. Priced at $4.99, the game offers very good value for money. A mini TV series entitled 'The Farmer In The Sky', which is based on the world of Rakuen, is currently in development.
Moon Hunters
Moon Hunters is an indie action RPG game developed and published by Kitfox Games. The game was initially released for Windows, Mac and Linux through Steam on March 10th 2016. It has since been released for PS4, Xbox One, and Nintendo Switch. Described as a 1-4 player co-operative personality test, players can create their very own legend. Explore a mysterious Mesopotamian-inspired world which changes every time you play. The Steam version of the game (which is a reasonably-priced $9.99) contains a free expansion pack entitled Eternal Echoes.
Owlboy
Owlboy is a story-driven platform adventure game for Windows, PS4, Switch, Linux, Mac, and Xbox One. Notorious for its long development cycle, Owlboy was started in 2007 and completed in 2016. Playing as Otus, who is part owl and part human, players can fly and explore an exciting world above the clouds. Gather Otus' friends to join you on your journey as you explore the open skies. Eliminate enemies and overcome obstacles in a game deemed "worth the wait" by Destructoid. The game was first released on Steam on November 1st 2016, where it can be currently purchased for $24.99.
Crossing Souls
Crossing Souls is an indie pixel art action-adventure game set in 1986 (retro vibesss!). After a group of friends discover an unusual pink stone which allows them to travel between two worlds, they become involved in a government conspiracy. Control five kids with special skills on summer vacation whilst fighting and solving puzzles in order to save the world. Released on 13th February 2018, the game which costs $9.99 on Steam has received 'very positive' reviews.
Golf Story
Golf Story is an interesting take on an RPG. It is a pixel based RPG that revolves around the sport of Golf. It is from a new developer called SideBar Games. Besides a really fun and easy to learn Golf play, the game also features a story mode with tons of fun characters to meet. For the green thumb people, there is also some gardening aspect to the game. For only $14.99 this game offers many hours of fun, especially thanks to the multiplayer portion, the game has great deployability.
Hearthstead
Hearthstead is an upcoming farming and life RPG game with all the elements needed to make for an engaging experience. Games like Stardew Valley and Harvest Moon have redefined the farming and lime simulation genre, with marriage relationships, seasonal events and just so much more to do. The fantasy setting allows the game to take different paths with very little to no creative restrictions. I am thinking fairies, mermaids and garden gnomes who can help with chores! Head over here for some more info on Hearthstead.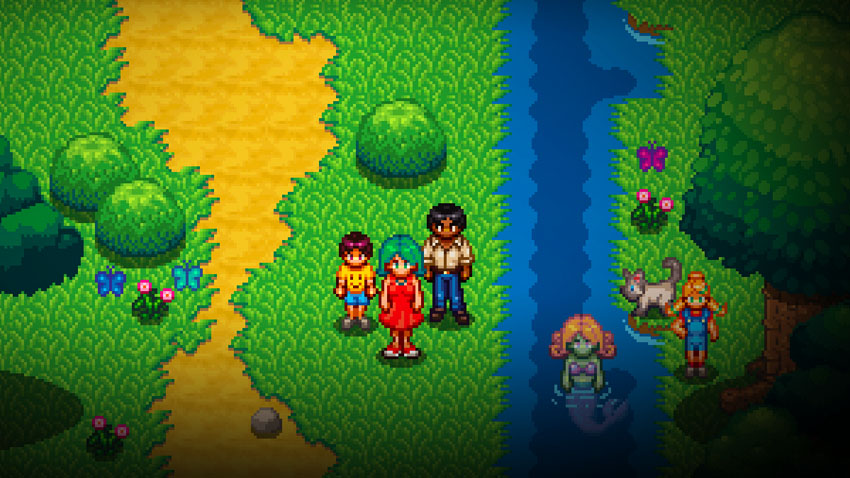 .Age ( Yes, dotAge )
In .Age, you are the village elder in a town that has cursed with an apocalyptic curse. This causes all kinds of trouble for you and the villagers that you must protect while growing your village. You will need to gather resources and do research as your town grows, which will aid in the health and wealth of your citizens. If you are as excited as me, check out the latest on .Age here.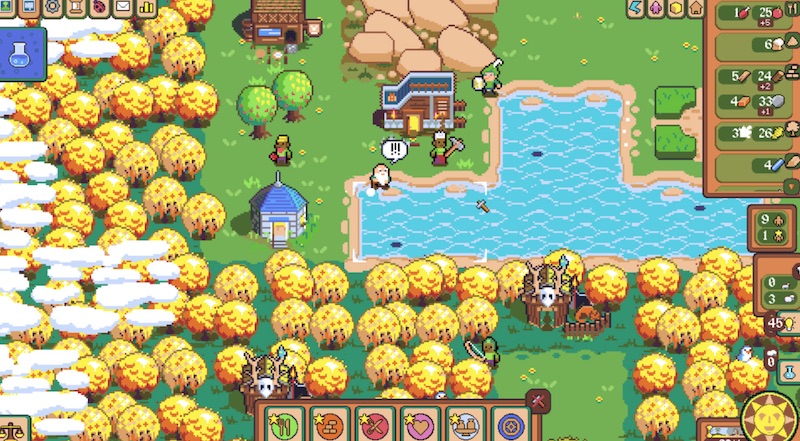 This list is by no means exhaustive as there are loads of other great Pixel-Art-Stylised games out there. Let us know in the comments what your favourite pixel art game is!?