[dropcap]A[/dropcap]nimal Crossing Switch at this point is unavoidable, there have been many signs pointing at the upcoming village simulation to be released on Nintendos latest console. Reggie the president of Nintendo North America announced in a recent interview that all of Nintendos big game franchises will essentially see a Switch release sooner or later. Animal Crossing has grown to be one of the biggest Nintendo games.
While no formal announcement has been made, the presence of the game on the Switch in various forms such as the user icons, the images in the news section of the console – and more, it is save to assume that a new Animal Crossing has been in production for several years. From a business perspective the next logical step would be to release a new Animal Crossing on Smartphones and the Nintendo Switch. The last installment in the series was released in 2012, a new game is overdue. Furthermore the Animal Crossing Smartphone version has been announced and is set to release anytime after April 2017, the game is supposed to tie in with a Nintendo console based version such as Animal  Crossing: New Leaf Welcome Amiibo or an entirely new game, like Animal Crossing Switch.
While waiting for Nintendo to step forward and finally announce and release a new Animal Crossing, we are looking at some Animal Crossing Alternatives that you should play while waiting for the new video game in the village simulator franchise to come out.
Stardew Valley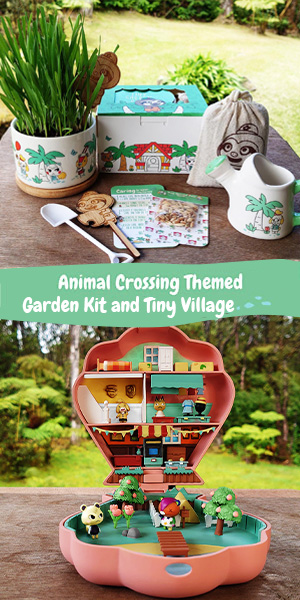 One of the biggest farming simulation games to hit the market in the last few years. Stardew Valley combines the best out of Animal Crossing and Harvest Moon and creates something very unique. Exploration, Mining, Fishing, Farming, Dating and so much more make this game an absolute must play. Stardew Valley is available on PC, Mac, Playstation 4 and Xbox One. The video game is even set to be released on Nintendo Switch in Summer 2017, and will be the first console to feature the brand new Stardew Valley Multiplayer experience, although the coop mode is also going to be released on PC,Mac, PS4 and Xbox One after.
Starbound
Chucklefish the publisher behind Stardew Valley has also released Starbound. This game shares some similarities to Minecraft. You will be digging and building, but furthermore, there is a huge exploration aspect to it. You can travel from planet to planet, and each has it's own look and feel to it. You can plant and farm, build houses, and populate each and every planet to your own liking. Starbound really shines when played with friends in the multiplayer coop mode. You can work together to collect materials, explore the different worlds and more. This video game is one of the most exciting and well executed indie games. If you haven't played it yet, you should watch the gameplay trailer below. Starbound is available on PC, Mac, Playstation Vita, Playstation 4 and Xbox One.
Store of Seasons: Trio of Towns
Story of Seasons is considered the new Harvest Moon, and done so rightfully. The 3DS Game is a perfect replacement for the once so successful Harvest Moon series. It features Farming, dating, crafting and more. If you haven't played the newly released Trio of Towns, then you can watch the gameplay trailer below. The game is now available on Nintendo 3DS.
The Tomorrow Children
This one is a unique, but tremendously exciting Open World MMO experience. The Tomorrow Children is a free to play video game on the Playstation 4. The MMO looks and feels like something never seen or done before. This video games puts you in an empty city, that can only survives if you keep providing the things it needs. As you provide power, collect materials, build shops and housing, you will also randomly encounter other online players who help to make the city thrive. The Tomorrow Children can hardly be put in words, so we will let the trailer below speak for us. If you have not played the game yet, we strongly recommend to give it a try. While it is a free to play game with in-game transaction, it is easily being enjoyed without having to spend any money on it. The MMO video game is currently available on Playstation 4.
Rune Factory 4
This game is as close as it gets to Animal Crossing and Harvest Moon. While it features farming, and some building elements the video game also focuses on exploration and adventuring Rune Factory 4 has been a fans favorite for a good reason. The game is available for Nintendo 3DS.
These Animal Crossing Alternatives should help you fill the gap between now and a new Animal Crossing. Rumors are circulating that the frequent delay of the Animal Crossing Smartphone version is due to the fact that Nintendo is holding back until they are ready to announce the all new game in the franchise for the Nintendo Switch. We will update on the topic as soon as there are news to report.