We can't complain. 2018 is looking like a good year for the Switch game-wise. With ports such as Night In The Woods, Terraria and Hollow Knight, and upcoming releases such as Kirby: Star Allies, Wargroove, and Fe, there is seemingly plenty to keep gamers busy. However, due to the gameplay quality on the popular console, there are still many games that people would like ported. Here are five games that we think should definitely be ported to Switch. Don't forget to check out our huge list of games released this month right here.
Undertale
Did you kill Goat Mom?
In Undertale, you play as a small child who finds itself underground in a world full of monsters. Some of which are hostile. As you journey through the game's vibrant underworld in order to find your way home, you get to make moral decisions regarding how you face opponents. With it's entertaining narrative and forgivable guilt-tripping, this popular pixel graphic game should definitely be ported to Switch.
Fantasy Life
Level 5's The Snack World has been confirmed for Nintendo Switch. But their popular game Fantasy Life would be great too!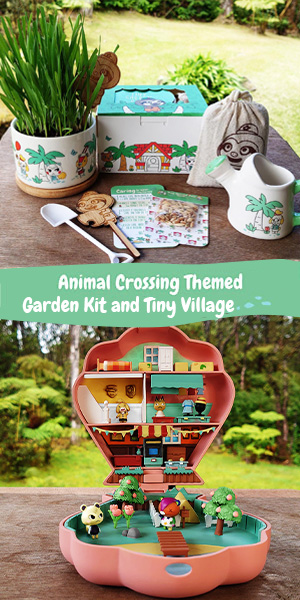 Fantasy Life is a 3DS game set in a vibrant fantasy world. Players choose a life for their character at the beginning of the game, but can switch between lives whilst completing the adventurous storyline and numerous quests. The 12 lives to choose from are: Alchemist, Angler, Blacksmith, Carpenter, Cook, Hunter, Magician, Mercenary, Miner, Paladin, Tailor, and Woodcutter.
With it's aesthetic graphics, engaging storyline and entertaining premise, Fantasy Life would make a great addition to the Switch.
Super Smash Bros
Super Smash Bros is a popular series of crossover fighting games which feature popular Nintendo characters such as Kirby, Pikachu, Link, Mario etc. The latest release (which was released in 2014 for 3DS and WiiU) would make an excellent port for the Switch. The latest entry contained 19 brand new fighters. There was also new third-party characters such as Mega Man, Pac-Man, Ryu, Cloud Strife, and Bayonetta. Nice!
Firewatch
Playing as a lookout in the 1989 Wyoming wilderness, something strange draws you out of your lookout tower and into the forest. This story-rich game, which is based on player choices, will reveal a 'tailor-made story' and keep you on the edge of your seat.
The game had a very positive reception and obtained IGN's award for best mystery game of 2016. You'd therefore think it would have been ported to the Switch by now. Because, yanno, capitalism. Nope. This popular first person adventure game is yet to 'Switch' consoles.
The Legend of Zelda: The Wind Waker HD
This HD remake of the original game was very well received. Boasting a rating of 90/100 by Metacritic and a 9.8/10 by IGN (although IGN are notoriously generous..), many fans complimented the much improved graphics and small tweaks that made gameplay more interesting. Therefore it's unsurprising that lots of people (admittedly mostly the Zelda addicts..) have called for this game to be ported to the Switch.
What games without a Switch port do you think slipped through the Animal Crossing bug net?