I don't know about anyone else, but Halloween is one of my favorite holidays. I especially love the cuter side of things. And what's better to help get into that Halloween spirit than playing Halloween games? Below are some cute games I've discovered.
Cat Saves Halloween
It's Halloween and the monsters are attacking the town. Luckily, there's one person, or cat, standing between the monsters and innocent townspeople. You! Play as a magical cat who is tasked with saving the town from the monsters. Don't worry, though, you aren't a simple house cat. You're a magical cat. So, use a variety of cat powers to go toe-to-toe with the monsters to save the day. Running, jumping, sleeping, hairballs, controlling people, and casting magic can all help you in some way.
Explore a large, interactive open-world map. Complete quests and side quests you get from various NPCs. Gain new powers in your exploration and fight the monsters. Or, if you're not keen on saving the day, go cause chaos while the townspeople are distracted!
Available on Steam.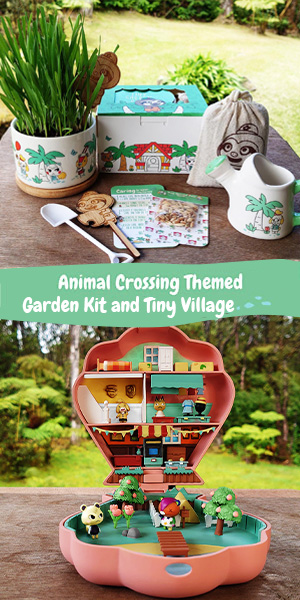 Little Nightmares II
Return to a world of charming horror in Little Nightmares 2. Again you'll play as Mono, a little boy trapped in a world that's been distorted by the humming transmission of a tower. With Six, a little girl wearing a yellow raincoat, Mono sets out to investigate the secrets of the Transmission Tower. It won't be easy, though. Both Mono and Six will face some new challenges from the residents of this spooky world.
Available here for Steam, PS 4 and 5, Xbox One and X|S Series, and Nintendo Switch.
Escape Simulator
Next on the Halloween Games list is Escape Simulator! This is a first person puzzle game that you can play solo, or in online co-op. You explore different escape rooms that grow in difficulty and complexity. As you advance, there will be more furniture to move around, more pots to smash, and more locks to break! There are 23 rooms for you to explore and escape, with community-made rooms also available to play.

Why this makes the Halloween list, though, is because developers Pine Studio created a special, eerie escape room level to celebrate Halloween! Players can now explore a creepy graveyard, and of course, try to escape from it. With a special new soundtrack and the new ability to customize your outfit so you can dress-up in costume, it's bound to be a spooky good time.
Available on Steam.
Haunt the House: Terrortown
In this brightly colored side-scrolling puzzle game, you play as a ghost who is going haunting the townspeople. Leave the dusty, abandoned clock tower behind to float through town and cause chaos. Possess objects to scare people away from the museum, the hospital, the theatre, and the cruise ship. The game features a plethora of townsfolk to haunt, and hundreds of different items to possess each with different powers to try. Also available are three free expansions. Scare everyone and try to reclaim what's been lost all in one night!
Available here for Steam, PC and Mac, Google Play, and the Apple App store.
Animal Crossing: New Horizons and Stardew Valley
Ok, so this is a two-for-one special, but they're tried and true games that really embody the Halloween vibes many of us are looking for. While players can't do a ton, Stardew Valley's Spirit's Eve sets an incredible Halloween mood with its cute and creepy, but simple hedge maze and chill atmosphere. You get to talk to the townsfolk and enjoy the mood without the pressure of completing any games for special prizes or solving quests.
Animal Crossing: New Horizons, on the other hand, is perfect for those of us who enjoy creating our own designs and settings. From spooky cute to scary and creepy, the towns users have designed have been incredible. Players can use skins and eye colors for their players, a variety of costumes are available to wear, plus Halloween themed items can be used to create your Halloween wonderland. It's hard not to get excited for the season when you can decorate and wear costumes to your heart's content!