Feature
5 Awesome Games Coming to Switch This Autumn
[dropcap]D[/dropcap]oesn't time fly? It's nearly the end of Summer. But don't be sad, because that means it's nearly Autumn!
With delicious hot drinks, cozy sweaters, and Halloween (aka candy), as well as some awesome upcoming Switch games, I'm really looking forward to Fall this year.
Curled up on the sofa, with a cup of hot chocolate in one hand, these are the upcoming Switch games I'll be playing this Autumn.
The Gardens Between is an upcoming indie adventure puzzle game. With stunning graphics and an intriguing storyline, this relaxing and atmospheric game is a must-have. It will be released for PC, Switch and PS4 on 20th September 2018.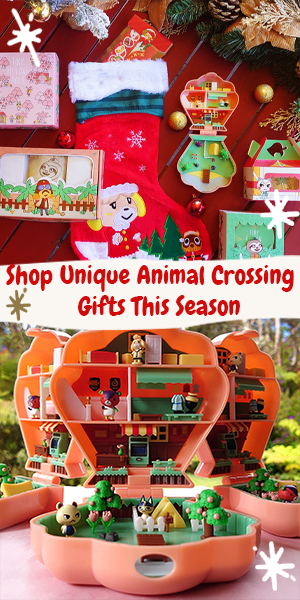 Undertale is a pixel-art-stylised story-rich RPG game. With an Overwhelmingly positive rating on Steam, the game was immediately loved by many upon its release back in 2015. Due to popular demand, it's finally heading to Switch. Whilst its September 15th release date is solely for Japan, we are hoping that a western release will follow shortly after.
Moonlighter is a Pixel-art-stylised action adventure game. Released for PC, Xbox One and PS4 on May 29th of this year, the game is finally getting a Switch port. Features of the game include fighting, exploring, shopkeeping, crafting and more. Whilst there is no set release date, the game will be available to purchase at some point during Autumn this year.
The release of the first Mario party game for Switch is nigh. With the indispensable Mario Party board game experience, as well as the all-new 'Toad's Rec Room' and 80 new minigames, the game is perfect for entertaining families and parties. The game will be released on the 5th October 2018.
https://www.youtube.com/watch?v=oAuNwjd4O-4
The ever-popular Just Dance series returns with its latest installment, Just Dance 2019. With chart-topping hits, to family favorites, the game is sure to please the whole family. If you're looking for a super fun way to keep fit, you can purchase the game for Switch on October 26th.
Using a throwing motion with the Joy-Con or Poké Ball accessory, players can catch a variety of True-to-size Pokemon. Set in the diverse region of Kanto, use skill, timing and a well-placed Poké Ball to catch your favorite Pokemon. You can also connect your game to the Pokémon GO app to receive Kanto region Pokémon. Both versions of Pokemon: Let's Go will be released on November 16th, 2018.