These Animal Crossing features shaped the series back in the days but are now lost memories.
Animal Crossing has been a long running franchise, in fact the first game was released back in 2001. Since then the series continued to thrive and has quickly become one of Nintendos biggest games with New Horizons selling twice as many copies as New Leaf within just a single year.
However, since the launch of the game many features that have shaped the games into something so unique and special have gone lost. Lets take a look at 10 of the most unique features that never made it into New Horizons.
Flower Fest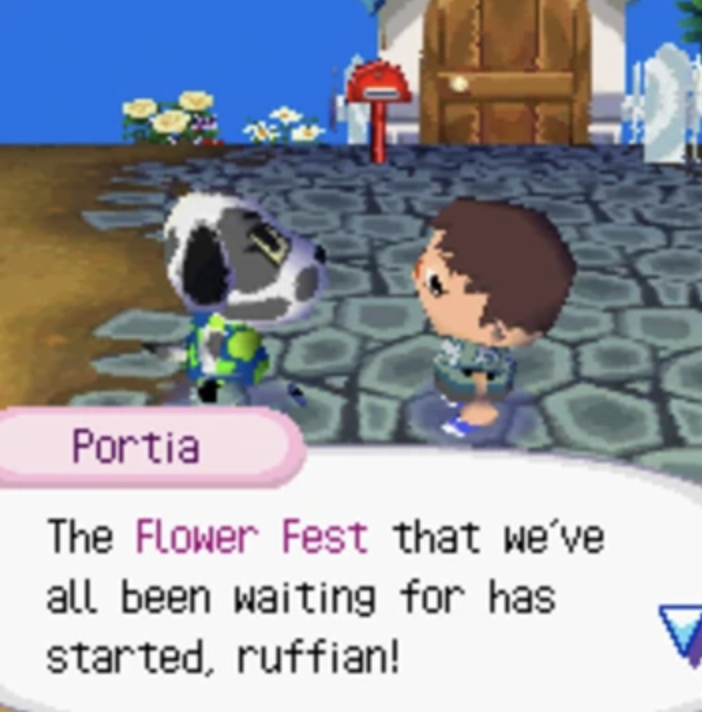 Animal Crossing Wild World was the only game featuring the Flower Fest. This event is a competition between you and the villagers on your island. The idea was to grow a beautiful garden around your home, Tortimer would host this event and eventually decides the winner. Taking the number one spot in this beautiful event will grand you a golden flower trophy.
Given the small size of the event it was surprising how engaging and fun it was to participate in this cute competition.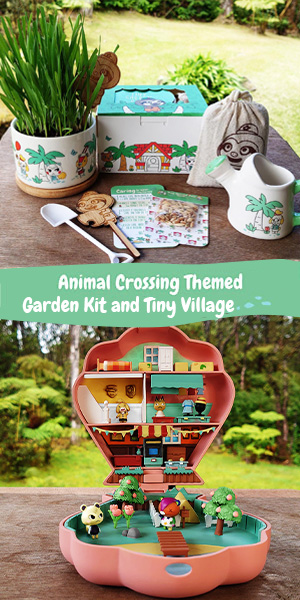 Crazy Redds Tent was Password Protected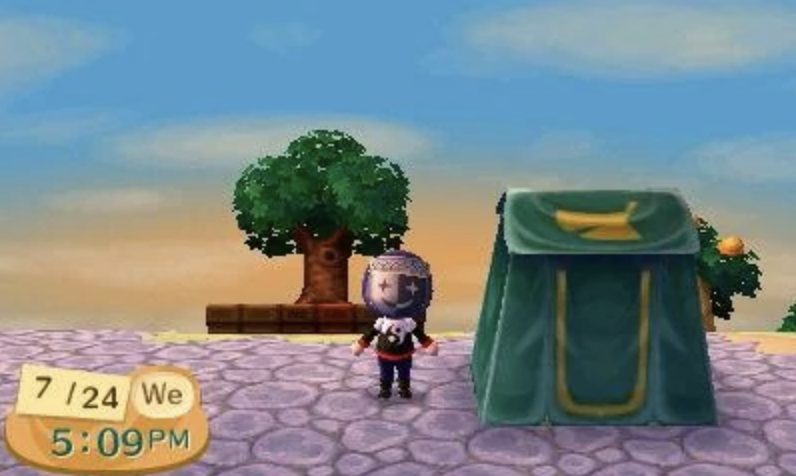 Some love him, some don't love him so much. Crazy Redd has been a part of the Animal Crossing franchise for some time. In New Horizons you may have met him on the north side of your island where he docks his sketchy boat.
In Wild World he would pitch a tent in your village ever now and then. To enter his tent and browse his selection of questionable pieces of art you would need a password.
The password was not always easy to obtain, sometimes you find a letter from him in the mailbox containing the password but other times you may have to talk to your villagers who in return could share the password to enter his tent.
Quests to get a Golden Axe
While the golden axe is still an item you can obtain, it was a lot more difficult than simply breaking a lot of flimsy axes to eventually get the DIY for the shiny version of it. In Wild World you actually had to embark on a quest to get your shiny axe.
The Trading event is where this quest could be initiated. Once you come across our beloved Turnip seller Joan you will have to buy a special red turnip from her which you would then give to Wendall who will in return give you a turban. As you are holding on to this item you are waiting to meet Saharah who will gladly take the Turban of your hands and give you a big cozy massage chair.
Handing the comfy chair to Tortimer will grant you a scallop, who likes scallops you ask? Pascal does – of course! Give him the scallop you just received and you shall get the golden axe.
This seems fairly straight forward but all these steps can be changed by the villagers who can provide different items making the quest a bit a different. This was a lengthy but fun process that pulled in many different characters.
The Bright Nights of February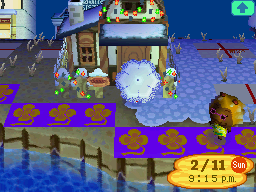 In the beginning Nintendo wanted to avoid including real life holidays such as Christmas or Thanksgiving. Instead the big N added " The Bright Nights of February " something that looked a lot like Toy Day but instead was simply a day in winter where all villagers would decorate their homes with twinkle lights. The rewards for this even was "Winter" sending you a gift.
It was absolutely charming to see villagers decorate their homes with lights and other seasonal items. It made the village feel so festive and fun.
More Control over Villagers leaving
Whenever a villager is in boxes, it is pretty much set in stone that the villager will be leaving. However, in older games you could talk to the villager repeatedly and eventually convince them to change their mind to remain on the island ( or in the village ) even though they had already packed up their belongings.
In New Horizons the moving in and moving out process is a lot more focused on using Amiibo cards. As you may have noticed, it takes 3 days for a villager to move out, the exact time it would take you to invite a camper with the help of an Amiibo card to your island.
Lyle's Insurance
There was a time when you were able to buy an insurance in Animal Crossing. Lyle, the cute little otter would make you an almost undeniable generous offer by providing you with an insurance in case of miss happenings.
The insurance plan only costs 3000 bells and would provide coverage for multiple occasions. It will provide you with 100 bells for 9 paintings that were not authentic, 100 bells for every 10 bee stings and other little things.
The total of of the return you can possibly make would only be 2900 bells making this insurance provided by Lyle a little bit of a scam. Regardless it was a fun feature to have and defiantly added more variety to the gameplay.
Dual Screen consoles and Gulliver UFO
In new Leaf and Wild World players would have the comfort of two separate screens and both games utilities this differently. In New Leaf the touchscreen was conveniently used for inventory management making organizing your many items a breeze.
In Wild World the dual screen was used to shoot down balloons and it was also the only way to spot Gulliver's UFO – yes that was a thing!
Multiplayer mystery tours, souvenir shops and more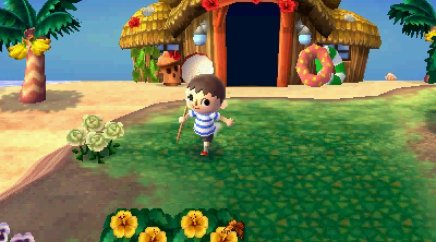 Mystery tours where somewhat of a new and old addition to Animal Crossing New Horizons. While they function in a similar way compared to previous game, in New Leaf there was a lot more to do.
In Animal Crossing New Leaf you would ask Kapp'n to give you a ride to a mystery island and as nice as he is, he would even let you bring along some friends. Bringing friends to mystery islands was a lot of fun and gave the multiplayer mode a lot more meaning.
Unlike in New Horizons you don't have to shut down your gate and send your friends back home. Bring them along for some extra fun and resourcing. Everything is better together… Nintendo!
The island even featured a souvenir shop where you could obtain special souvenirs to bring home with you. These could only be obtained using a special currency found on the island.
In addition there were many multiplayer mini games you could enjoy with your friends, puzzles, hide and seek and so much more.
There were actually things to do in multiplayer back then!
Notes in Bottles
In New Horizons you find a daily DIY inside a bottle somewhere on your beach. DIYs and therefore crafting didn't exist in this form in previous games so a daily bottles with a note could be found on the shore of your beach.
These notes were adorable and could sometimes be from a villager you met but more interestingly you can write notes, purchase a bottle, seal the bottle and throw it in the ocean. This does seem like you polluting the big blue but it will eventually show up at your real friends beach shore who will find your note in a bottle. This was an adorable way to exchange little messages between you and your friends.
Resettis Attitude
Resetti is not part of Animal Crossing New Horizons anymore, the grumpy character was part of many Animal Crossing games and was received, well – poorly.
His attitude was toned down in New Leaf a lot but back in the days he would be yelling at players for time traveling or shutting down their console without saving. The lecture he would give you coming back into the game can take a long time and guides you through a lengthy, grumpy dialogue.
The Resetti surveillance center was an underground faciltiy where Resetti would conduct his business of surveying your island. Players were able to enter it and talk to Resetti. This facility is no longer part of Animal Crossing.
However, his grumpy charm is undeniable and his absence has left a sad void in Animal Crossing fans hearts.
New Horizons is missing charm
Of course there are many other features that have come and gone since the series first launched, Brewster and his coffee shop is just another example.
I have played Animal Crossing New Horizons for more than 800 hours. The game is beyond adorable and so very polished and fun. But the lack of features that made the series so very adorable are noticeably missing.
As of now Animal Crossing New Horizons is a collection doll house game with terra forming. There are very few features that have made it into the game that are simply there for cuteness, like the insurance, message in a bottle or other little bits and pieces that together create a big whole.
Here is hoping that the content update Nintendo promised for this year will bring at least some of these beloved features back, or maybe even some complete new ideas?